What is Zebec?
Zebec is a treasury management system that utilizes the multisig method and functions as a money stream platform on Solana. This solution aids in streamlining the payment process for users engaging in buying, selling, and investing activities by removing the need for third-party involvement.
One of Zebec's notable features is its automated payment function, which allows businesses, employees, and consumers to redefine their payment methods, investment strategies, and purchases.
Additionally, users can also participate in investment, buying, and selling of products or services through four main products: Zebec Card, Zebec Safes, Payment Stream, and Web3 Banking.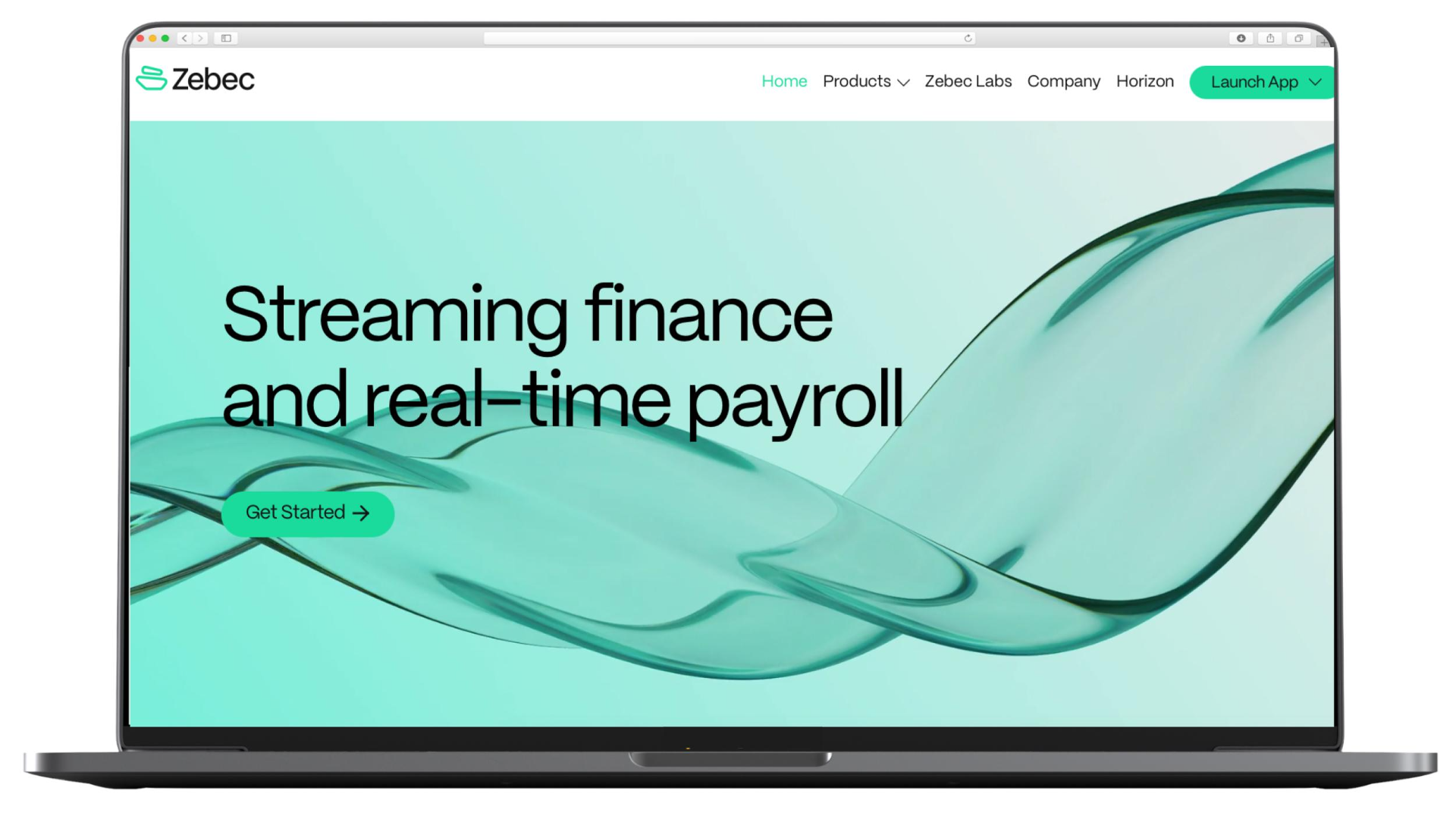 Products of Zebec
Zebec provides 4 main products: Zebec Gift Card, Payment Streams, Zebec Safe, and Web3 Banking.
Zebec Gift Card
The Zebec Gift Card is an international debit card that supports users in 10 countries. It is popular in countries such as Nepal, India, and Indonesia. Users can utilize the Zebec Gift Card for various use cases, including:
Converting digital assets into traditional fiat currency is a key capability that provides users with the flexibility to use their funds in everyday transactions, as well as the option to withdraw them through traditional banking accounts.
Locking your crypto in a card introduces additional layers of security, reducing the risk of unauthorized access and potential loss of funds.
Users can also gift their card to others, enabling them to share the benefits of owning cryptocurrencies with friends or family members.
In supported countries, cross-border transactions can be made without intermediaries by integrating with Apple Pay or Google Pay. This reduces transaction costs and processing times, providing users with a convenient and cost-effective way of conducting international transactions.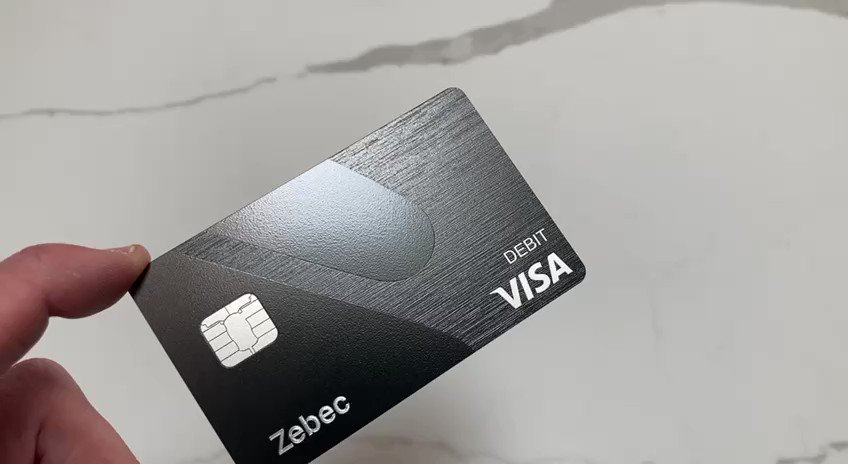 Payment Stream
The Payment Stream is a solution used to improve the speed and security of the payroll systems in businesses. This payment technology has transformed the way salaries are distributed to employees. By using Payment Stream, businesses and organizations can eliminate the need for third parties, saving money and time and reducing the risk of payroll fraud.
For example, in a traditional setting, Company B pays Employee A on the 5th of every month through a bank. However, if Payment Stream is implemented, Company B can automate the payment process to Employee A based on the company's designated timeline, using digital currency instead of relying on a bank.
In addition to providing immediate access to funds, Payment Stream also allows users to utilize digital currency by distributing and vesting tokens.
Zebec now offers automated dollar-cost averaging as a service to its customers, using price feeds of Chainlink. With this feature, users can allocate a certain percentage of their paycheck to be automatically converted into various cryptocurrencies. Additionally, users have the option to invest and participate in yield farming. There is also the option to allocate a portion of earnings to IRAs or 401(k) accounts, which adhere to different regulatory requirements.
Zebec Safe
The Zebec app offers a comprehensive financial infrastructure and security to individuals, investors, and Web3 businesses. It includes Zebec Safe features, which is a treasury management system utilizing a multisig wallet that meets the security standards of top Web3 audit firms like CertiK and Trail of Bits.
Firstly, Zebec Safe allows users to manage their cryptocurrency wallets and conduct transactions with the ability to pause, cancel, and resume payments using cryptocurrencies almost instantly. Additionally, users can save, spend, invest, manage, and off-ramp funds through Zebec Safe.
Secondly, Zebec Safe provides advanced customization options to meet various workflow requirements and comprehensive treasury management capabilities for all Solana-based projects through the use of the SPL token standard. The cutting-edge multi-signature technology of Zebec Safe adds significant value in enhancing blockchain governance, decentralized autonomous organizations (DAOs), and token incentives within the Solana ecosystem.
Moreover, Zebec Safe easily integrates with decentralized applications (dApps) on two blockchains, Solana and BNB Chain, through many supported SDKs.
Web3 Banking
Zebec has developed its own Web3 Banking service to serve users' needs for the following purposes:
Transferring assets to digital wallets such as MetaMask, Ledger, and Phantom.
Transferring cryptocurrency into personal bank accounts for use in the real world through off-ramp transactions.
Conducting fee-free, intermediary-free international transactions.
Securing transactions 24/7 by fully complying with major Web3 auditors.
* Note: Currently, Zebec's Web3 Banking only supports transactions with USDC.
The prominent feature of Zebec
Zebec has three main advantages:
Money Stream: This technology facilitates seamless and immediate continuous money flow across various financial operations, including payment processing, employee salary disbursement, and investment transactions. With Zebec's Money Stream solution, payroll can automatically pay their employees in real-time (daily, hourly, minutes) without relying on third parties. Additionally, these transactions have no slippage.
Multisig Wallet Compatibility: This feature enhances the security of the wallet and ensures that funds cannot be transferred without the consent of multiple parties.
Off-ramp Transactions: The off-ramp feature allows users to directly transfer USDC to their bank accounts with no fees. Users can take advantage of this feature for real-world purchases.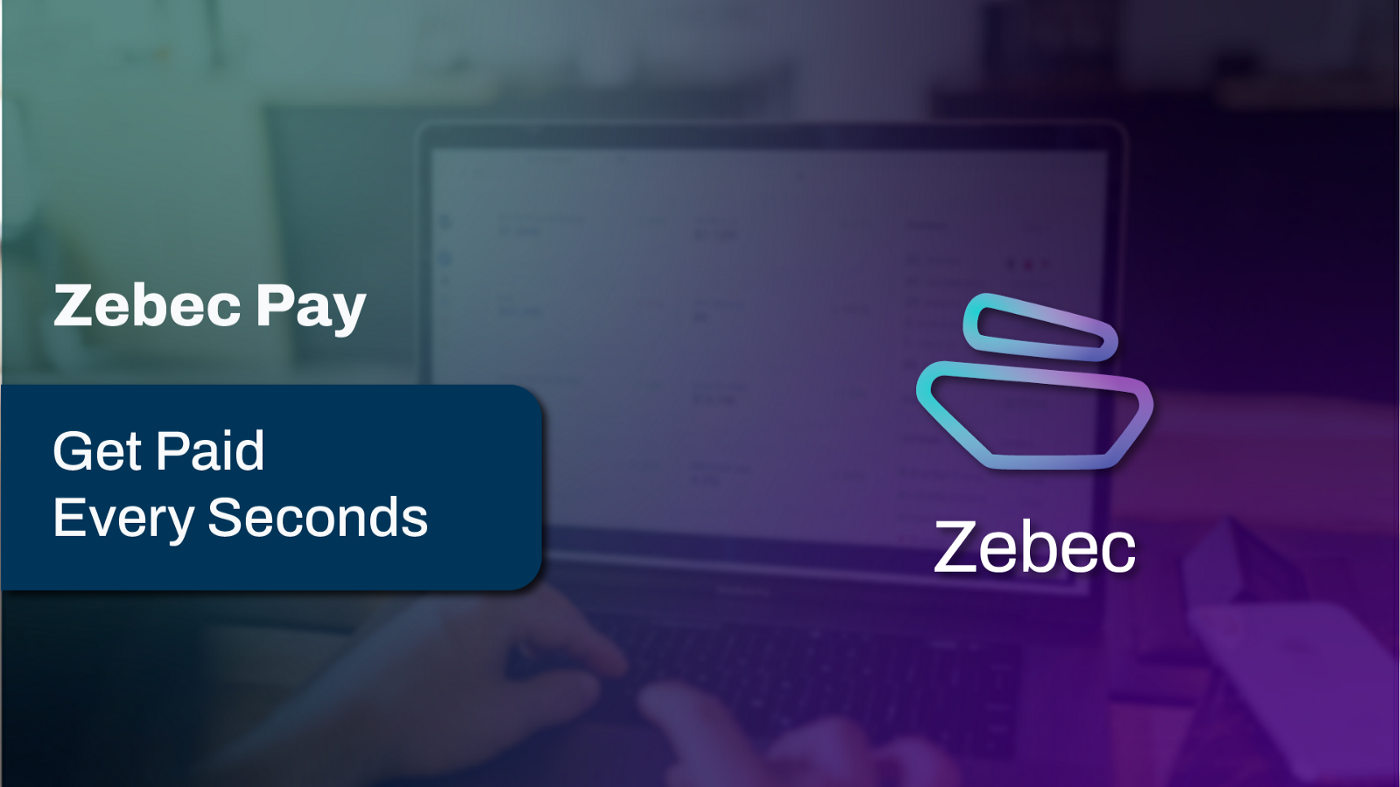 What is the ZBC token?
ZBC Token Key Metrics
Token Name: Zebec
Ticker: ZBC
Blockchain: Solana
Token Standard: SPL
Contract: zebeczgi5fSEtbpfQKVZKCJ3WgYXxjkMUkNNx7fLKAF
Token type: Utility & Governance
Total Supply: 10,000,000,000 ZBC
Circulating Supply: 3,620,485,984 ZBC
ZBC Token Allocation
Zebec announced their token allocation below:
Community & Rewards: 50%
Team & Advisors: 20%
Private Round: 10.98%
Seed Round: 9.28%
Other: 9.74%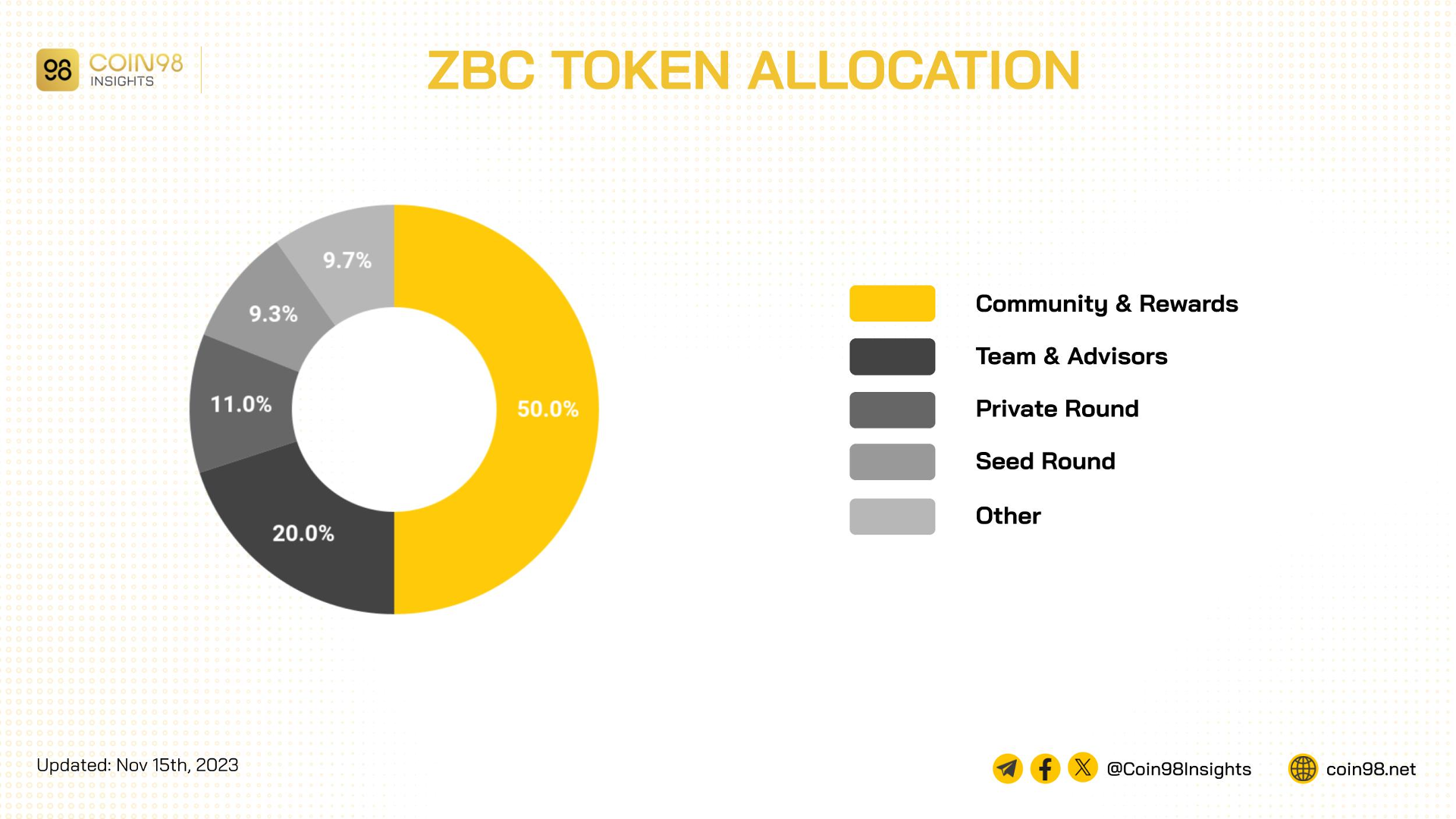 ZBC Token Sale
ZBC has completed a private sale round with the participation of leading investment funds such as Circle, Coinbase, Solana Ventures, and Lightspeed Ventures. The private sale round for ZBC raised 21 million USD.
The public sale for ZBC was completed at a price of 0.021 USD per token and raised 7 million USD.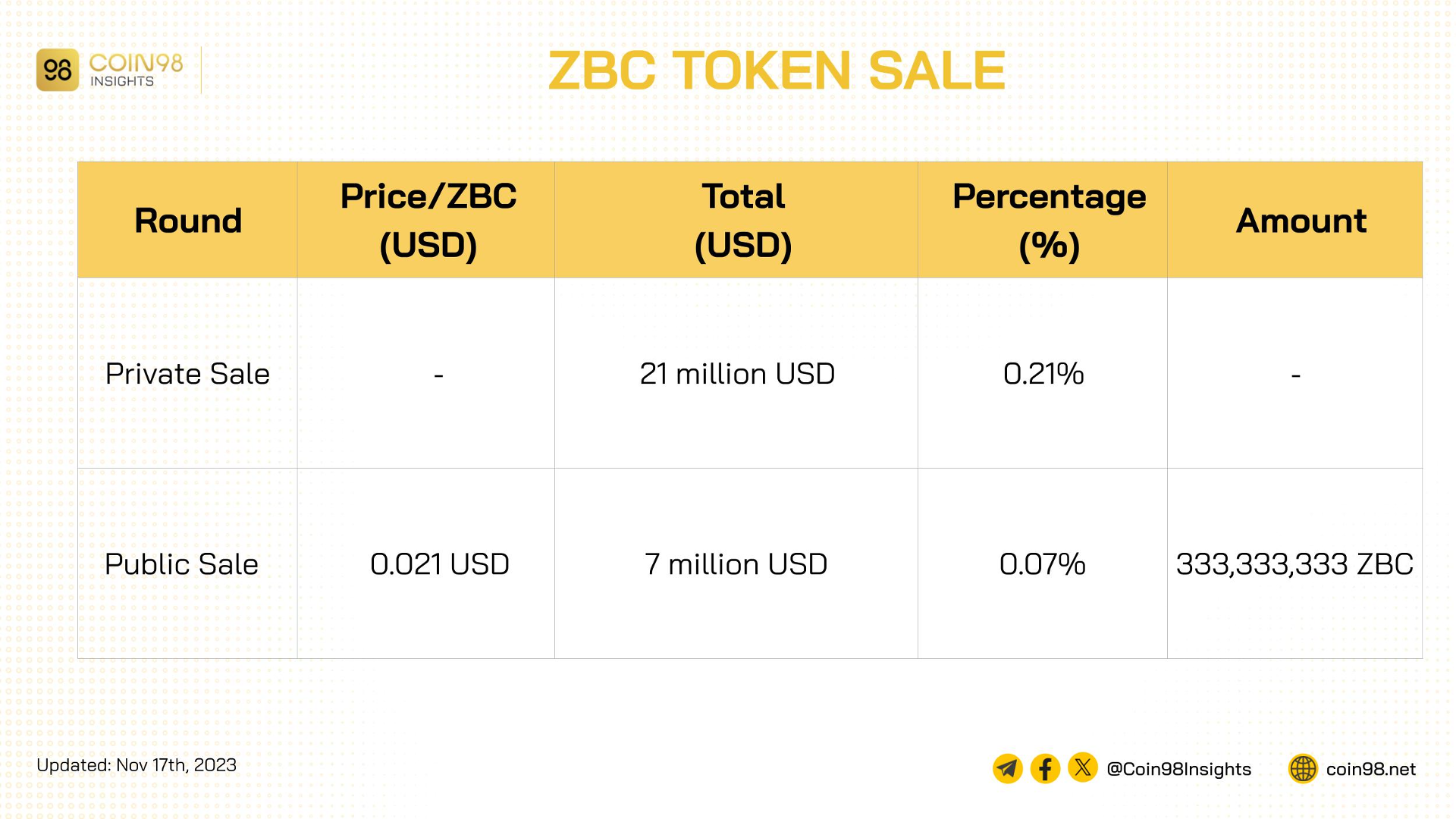 ZBC Token Use Case
By holding ZBC tokens, users will receive the following benefits:
Save up to 25% on payment streaming
Save up to 25% on Zebec's vault management system
Vote using ZBC tokens on all aspects related to the management and administration of the Zebec Protocol
Stake ZBC tokens on the Zebec debit card
Use ZBC tokens on the Nautilus Chain: ZBC tokens can be used to pay transaction fees on the Nautilus Chain, which will then be used to reward validators and the Zebec Foundation's research support team
15% of the revenue from Zebec products will be used to reward Zebec developers
How to buy ZBC Token
User can buy ZBC through 3 ways:
Buy on CEX: Houbi, OKX, Gate.io, BingX, Bitget…
Buy on DEX: PancakeSwap, Raydium…
Stake ZBC token on Zebec debit card.
Project team, investors & partners
Project team
The founder of Zebec is Sam Thapaliya, an expert in video platform analysis and artificial intelligence. He is also an angel investor in DeFi and crypto protocols.
Furthermore, the Zebec team is global, with members located in the US, India, Australia, and Africa.
Investors
In the seed round of November 2021, Zebec raised 6 million USD from investors such as Republic Capital, Shima Capital, and Breyer Capital.
In the Series A round of February 2022, Zebec successfully raised 15 million USD from prominent venture investors in the crypto market, including Solana Ventures and Coinbase Ventures.
Additionally, Lily Liu, President of Solana Foundation, also served as an advisor to Zebec in expanding their project.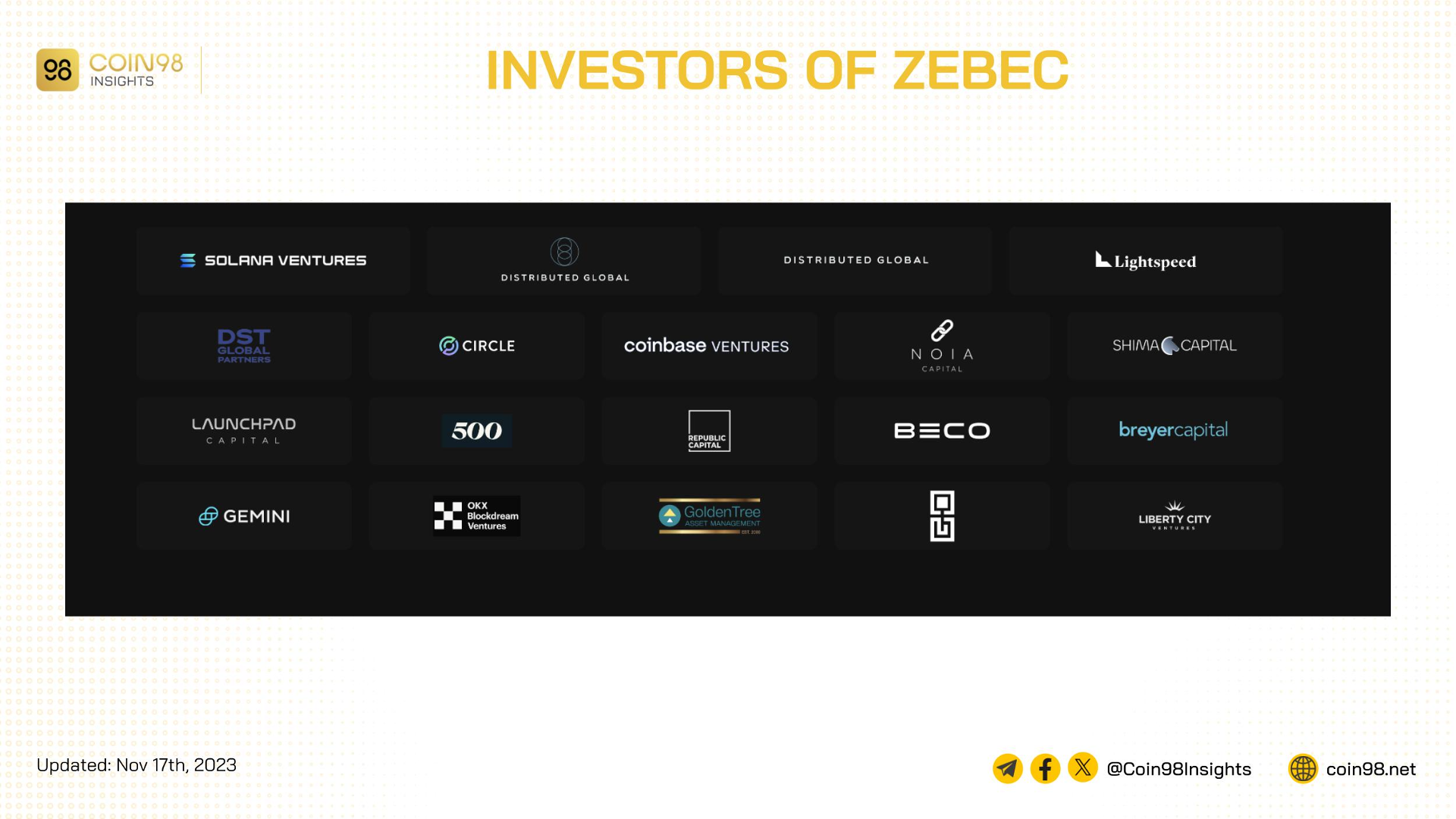 Partners
The partners of Zebec include:
Visa: In early January 2022, Visa included the Zebec project in its exclusive Visa Fintech Fast Track program. This program is designed to provide Fintech companies with the necessary tools and resources to help them scale, accelerate growth, and pioneer new commercial models.
Supra Oracle: Zebec cooperated with Supra Oracle at the end of January 2022. Supra Oracle is a project that specializes in providing cross-chain oracle solutions.
Thugbirdz: Zebec also cooperates with the Thugbirdz project (an NFT project on Solana) in early March 2022.
Klarda: Zebec announced a strategic partnership with Klarda in February 2023. Klarda is one of the leading investment platforms with financial products.
Similar Projects
Superfluid is a project that functions similarly to Zebec. Superfluid is a protocol that enables automatic execution of transactions over time on the blockchain without requiring excessive user interaction.