Because of how strict the SEC is, the cryptocurrency wave is slowly moving from the US to Asia. But the old story is still true: the West doesn't understand the East. OP Crypto was created to fill this gap and make it easier for institutional investors in the West to invest more in the Asian market.
Coin98 Insights spoke with David Gan, the founder of the OP Crypto venture capital fund, at the recent Solana Hacker House event in Ho Chi Minh City. They talked about the best ways to invest and why projects fail.
The Spotlight is a Coin98 Insights exclusive interview series with industry builders on hot market topics.
Don't put all your eggs in one basket
- Greetings, David. What prompted you, as a former CEO of a Tier 1 exchange, to establish the OP Crypto venture capital (VC) investment fund to connect Western and Asian markets?
David: In the first four years, I treated this investment fund as a hobby. I think during those four years I've learned everything I could. I build all the necessary connections. But when I moved from Asia to the US, I saw there was a big void: No one in the Western or US markets understood what was happening in Asia.
And no institutional investors really had the resources and insights to educate Western founders on how to approach the Asia market. Also, many Asian founders are looking for ways to gain access to Western capital.
I think that by starting a venture fund, I would be able to support many more entrepreneurs beyond just the exchange working with Huobi, and being some sort of the face to connect the two sides of the market between the West and the East. As a result, we became their early mentors and gave them early seed capital.
- What does OP Crypto do to make sure that its team works well on both sides?
David: I'm just over 30 years old, but I'll let my experiences speak for themselves. I was able to have this bi-cultural experience of having started a company in China but also being educated in the US, and having investors from both sides of the market that invested into the fund, as well as having invested in a global scale of products myself.
I think for us it's about creating a core team of people that have this kind of bi-cultural experience such as myself and being sort of third culture: Founders and investors who are really able to connect with a lot of prominent founder base today.
Moreover, I think by understanding what the founders need, we can give them the right kinds of resources on both sides of the market.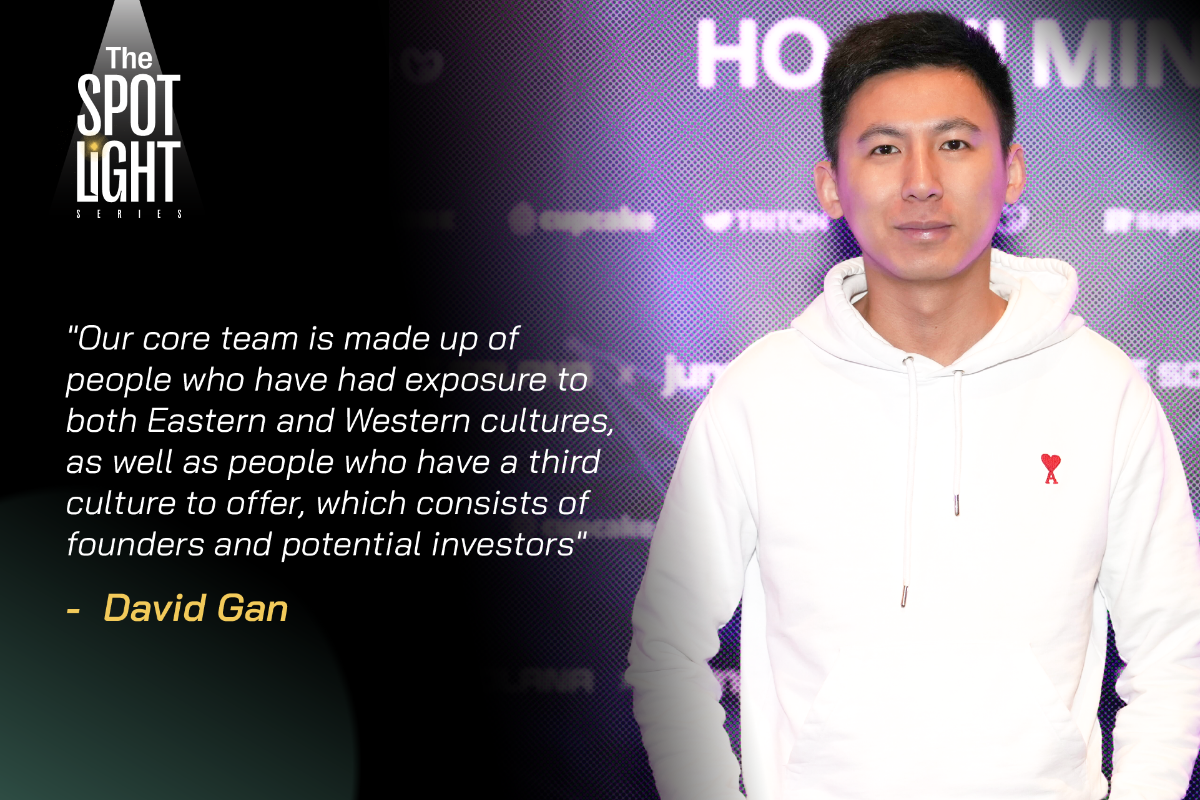 - Numerous investment funds struggled after the failure of titans such as FTX and Silvergate, but OP Crypto was not significantly affected. How did the business accomplish this?
David: I believe that many big institutions trust the banks, they use big centralized exchanges and a lot of centralized custodians because that's what they've grown accustomed to. However, here at OP Crypto, we like everything to be on-chain, and we cannot put our investors' money at any centralized risk.
As a result, we put all the investors' money on-chain with Anchorage, with a lot of our treasury sort of management solutions. We always use the best-in-class service providers in terms of fund auditing, legal counsel, and custodians. And we try to do all of our activities on-chain so that is publicly visible and transparent so that, you know, everything can be traced back.
We do use traditional banking, but we don't keep a lot of money in one bank, only within the insured amount by FDIC. So if anything goes wrong, like the Silvergate, our money is still insured by the government.
So for us, it's all about diversification, plus on-chain custodian activities.
- We have recently witnessed a difficult period not only for investment funds but also for industry startups. What factors, in your opinion, can lead to the failure of a cryptocurrency project from the perspective of an investment fund?
David: I think especially in the bull market, a lot of people overestimate how much runway they have, right?
A lot of projects, as they told me, overestimate their ability to raise future rounds because it was too easy to raise money during the bull market of 2021 and 2022 when they were first founded. As a result, now that the market has come down significantly, a lot of people are having trouble raising funds. So a lot of people overestimate how much runway they have, right?
However, when it comes to every project that we invest in, we make sure they have enough runway to really survive and really build out their products for the world to see before they ultimately run out of money.
They also need to be very stringent with how they spend their money, they have to save enough resources and capital to make sure that if a product is not well received by the market, they could pivot and iterate quickly to build something else. However, a lot of projects lack these treasury management skills.
Read more: Solana: 'We want to prove Samsung, Google should integrate web3 into their phones'
No risks, no returns
- So, what is OP Crypto's specific investment strategy for project investments?
David: We invest early in projects and then double down in subsequent rounds. I think for us it's the most effective way to add value to companies in their early stages.
I've worked on 300 projects and saw them get funded early and actually go through the listing process on global exchanges. We work closely with founders in the early stages, then helped them with liquidity and distribution. A lot of these works happen during the early stages, to be able to prepare for the right pathway so that they (the projects) could really get global attention and user attraction down the road.
We prefer to meet with founders as soon as they have an idea, and that way we can really work with them and carve out our time to support them at an early stage.
On a personal level, the founder himself has to be able to deliver the product he is building, right? A lot of that could be seen from his past experiences and like the product itself, even though a lot of times it's not 100% ready, you can easily see from the founders' mockups what he intends to build.
Founders don't come with a black idea, but rather competitive and revolutionary ideas that, after several iterations, will result in the best possible finalized product.
-How does OP Crypto assess the risk of these investment opportunities?
David: When we consider all of the risks, aren't they all relative? However, at OP Crypto, we balance the risk versus the potential upside.
Investing in the early stages, for example, will yield far greater profits than investing in the later stages. Even though BlockFi, FTX, and Silvergate are extremely mature companies, they all "go down" in the end. As a result, investing later in life does not always imply less risk.
The systemic risk, I believe, is similar, but the upsides are much more different. Investing in the early stages can yield x1,000 returns, but investing in the later stages yields only 20-30 times.
As a result, I believe we should always maintain a moderate level of risk, because there is always risk in life, right? If you don't take any risk, there's no upside in life at all.
So, weighing the amount of risk versus how much potential and returns you're able to have, this is what we want to deliver to our investors: Taking calculated risks while also making sure that we capitalize on the upside as well.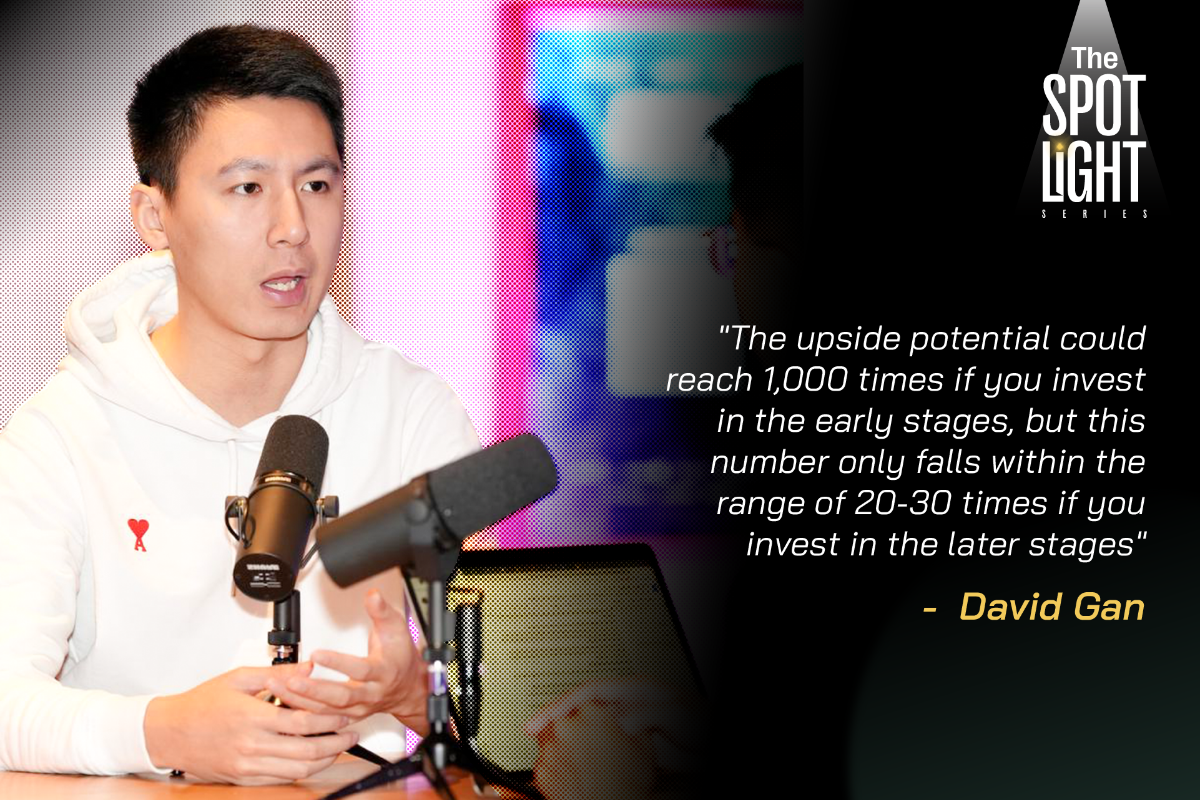 - On the project side, what must they do to create the best possible products and attract Web2 users to Web3?
David: I think that whenever someone makes a product, it should fill a need. I made OP Crypto to be a financial tool that would allow outside investors to fill the needs of many Asian founders. I live in the US, so I can understand that need and act as a gateway to the Asian markets.
From a VC's point of view, anyone can invest in many projects, but you need to find a specific need that project founders need help with.
The same thing also applies to project owners who are trying to make products for Web3. If not many people use the product, it could be because they don't need it. In the end, there has to be the right amount of demand. But there are also a lot of products that can't get to the right people because of problems with distribution.
And OP Crypto helps solve this problem. I've helped Huobi reach people all over the world. Before, they focused mostly on China, but over time, they grew and now serve more than 170 countries.
So, I think that a potentially successful project must have a good way to get the word out, and the founder must have a good product that fills a need in the market.
- As someone who has worked with both the East and the West, what do you believe is the most significant difference between these two markets?
David: The Asian market is where the greatest number of retail customers can be found. I believe the founders of this company are adept at developing apps, creating products that address various commercial issues, digital collectibles, and social apps… Here, it's easy to see what kind of market this is.
The Western market, meanwhile, specializes in the infrastructure protocol layer. Numerous engineering substacks for the application are created, and some of the best engineers in the industry hail from this location.
However, I believe we have just passed the infrastructure stage. Now is the time to create products that meet user requirements.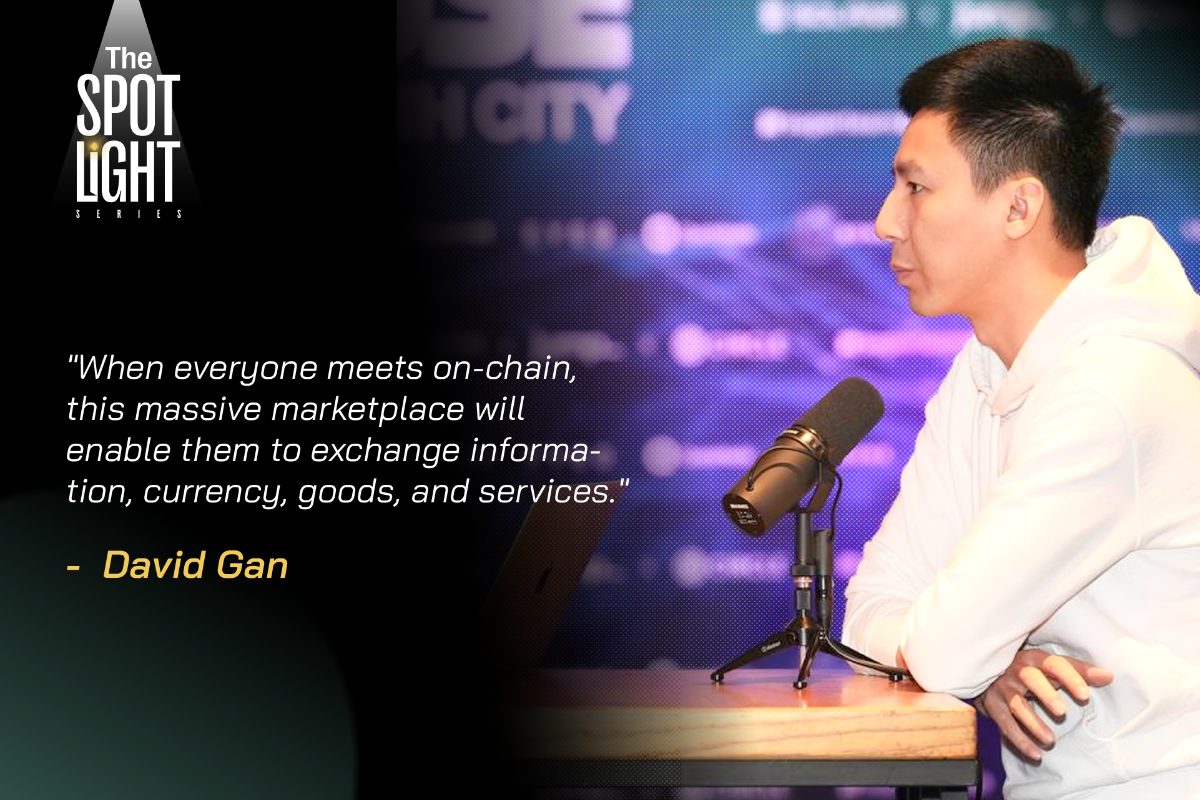 - Finally, how do you foresee the future of this industry?
David: I think the most interesting thing going on right now is that almost everything is turning into a marketplace. The most exciting aspect of the Web3 space is its interchangeability. You can always get any asset if you pay the right price or have a good deal that lets you trade it for something else.
So, I think the story will be about a global marketplace where people can talk to each other a lot. We don't have anything like it in the real world right now because it's hard to set up, hard to send money, and hard to prove who you are.
But when everyone meets on-chain, they can all talk to each other and do business. People will be able to trade information, currency, goods, and services in this huge market.
Crypto and blockchain technology is being used to do many of these things. In the future, people will be able to do almost everything on-chain, and the number of mistakes and frauds will go down. In the long run, I think this will make commerce as a game on international markets more efficient and a lot more fun.
But right now, it would cost a lot of money to set up such a marketplace. Something like this can only get better with time. But it also took a long time and a lot of money to move everything on-chain. But now, don't we already all use the internet every day?