MetaMask and BNB Smart Chain (BSC) are the two reputable names in the crypto space. In this tutorial, we will introduce you to MetaMask and BSC, and how to add BSC to MetaMask.
How to add BSC to Metamask in 3 steps
Metamask is available for download on mobile (iOS and Android) and web browsers such as Chrome, Firefox, Brave, and Edge.
This article will introduce how to connect Metamask to BSC (BNB Smart Chain) on the web browser, Chrome.
Step 1: Installing MetaMask Wallet
Go to MetaMask.io/download.
Click "Install MetaMask for Chome" to download the extension.
Install MetaMask to Chrome and create a MetaMask wallet.
Log in to your MetaMask wallet.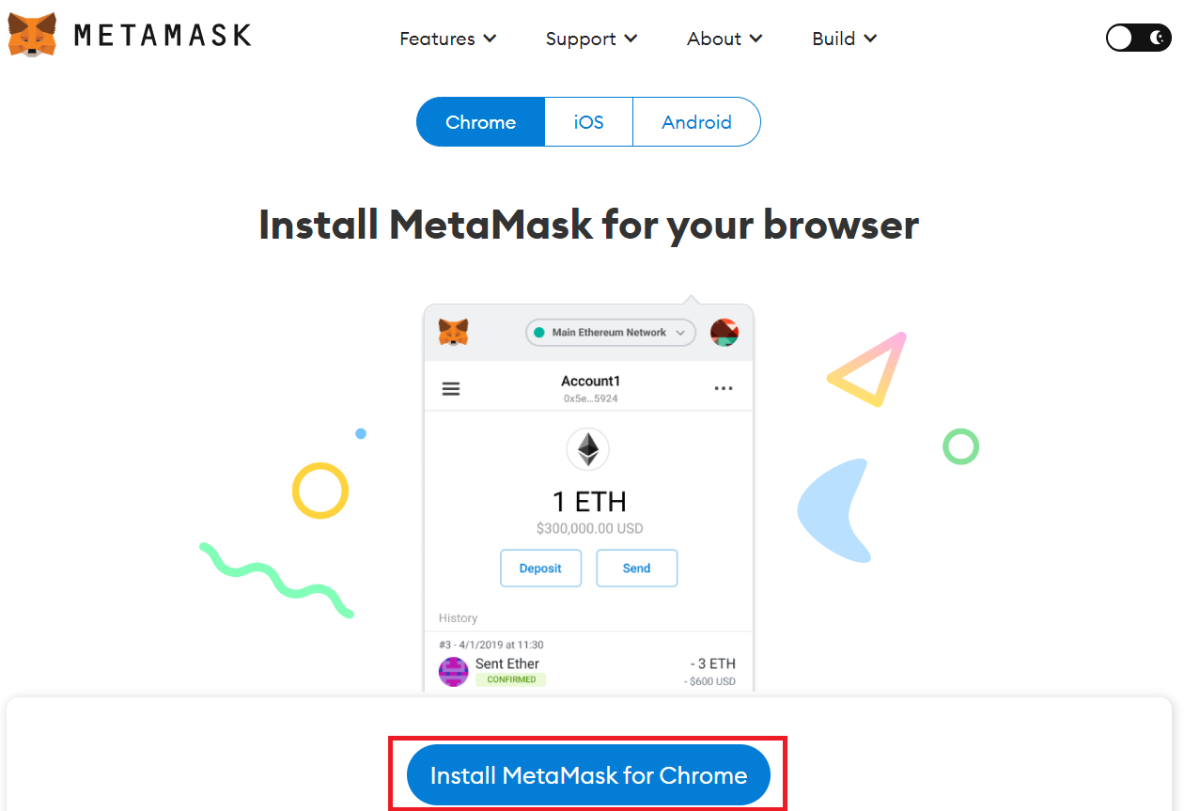 Your MetaMask will look like this if you successfully log in to MetaMask.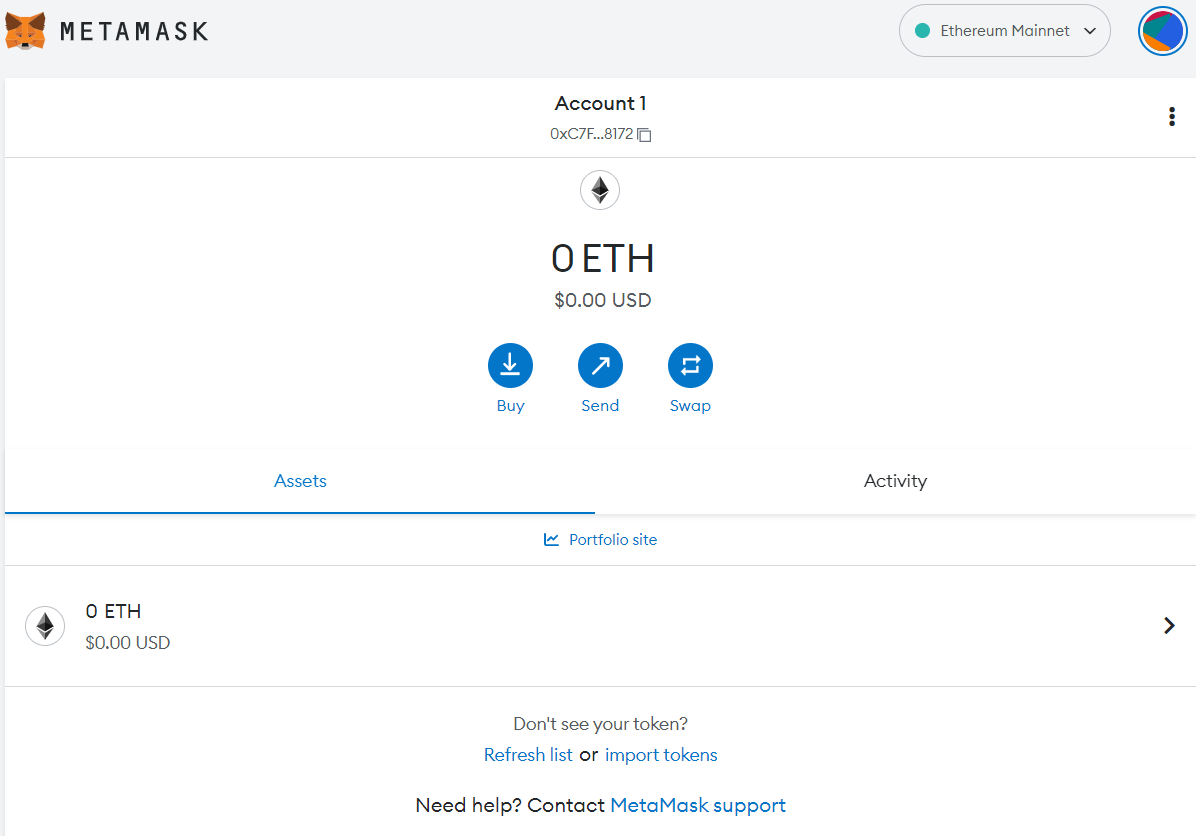 Step 2: Connecting Metamask to BSC
After logging in, MetaMask will set the Ethereum blockchain as default. To switch to using BSC on MetaMask, we will walk you through the following steps.
At the top left corner of the MetaMask interface, select "Ethereum Mainnet" to drop down the menu, then click the "Add Network" button.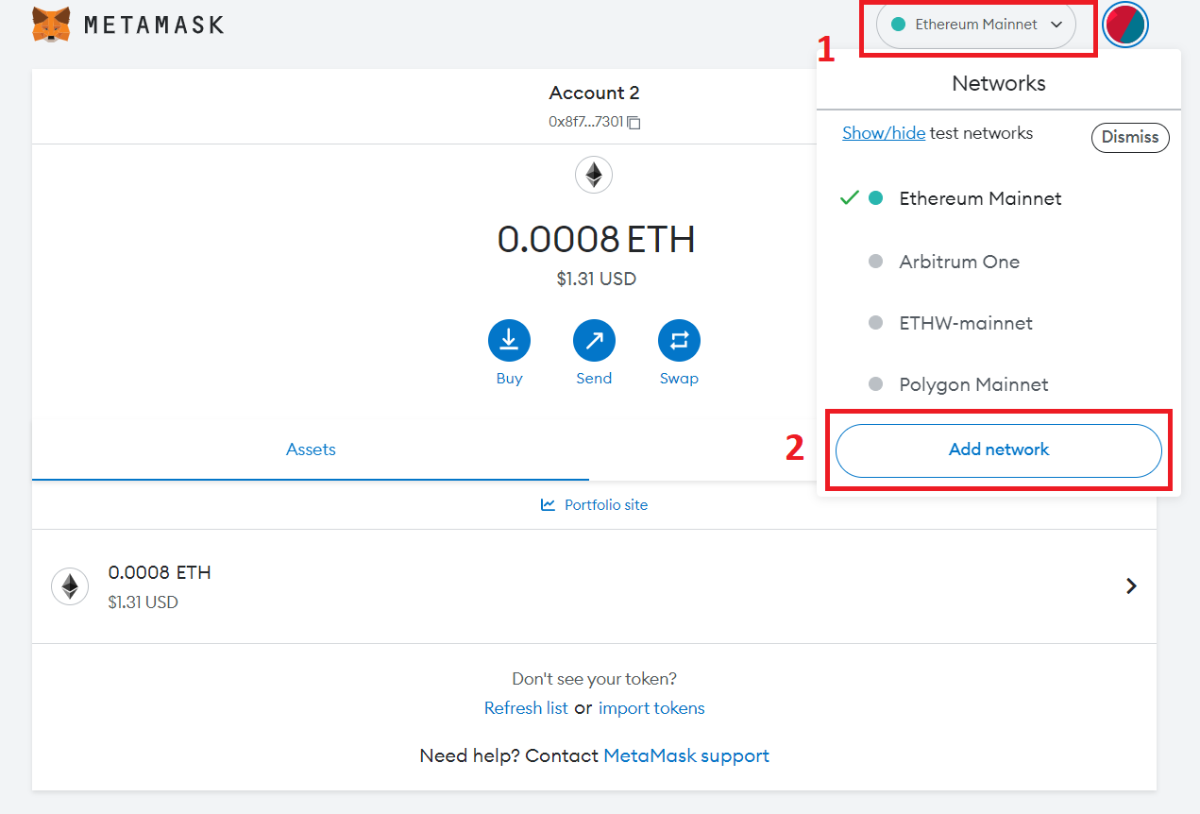 The web will direct you to the Settings page, where you can add a blockchain network. We will manually add the BSC mainnet to MetaMask as we first use MetaMask. We just switch BSC to other blockchains at hand in later usage.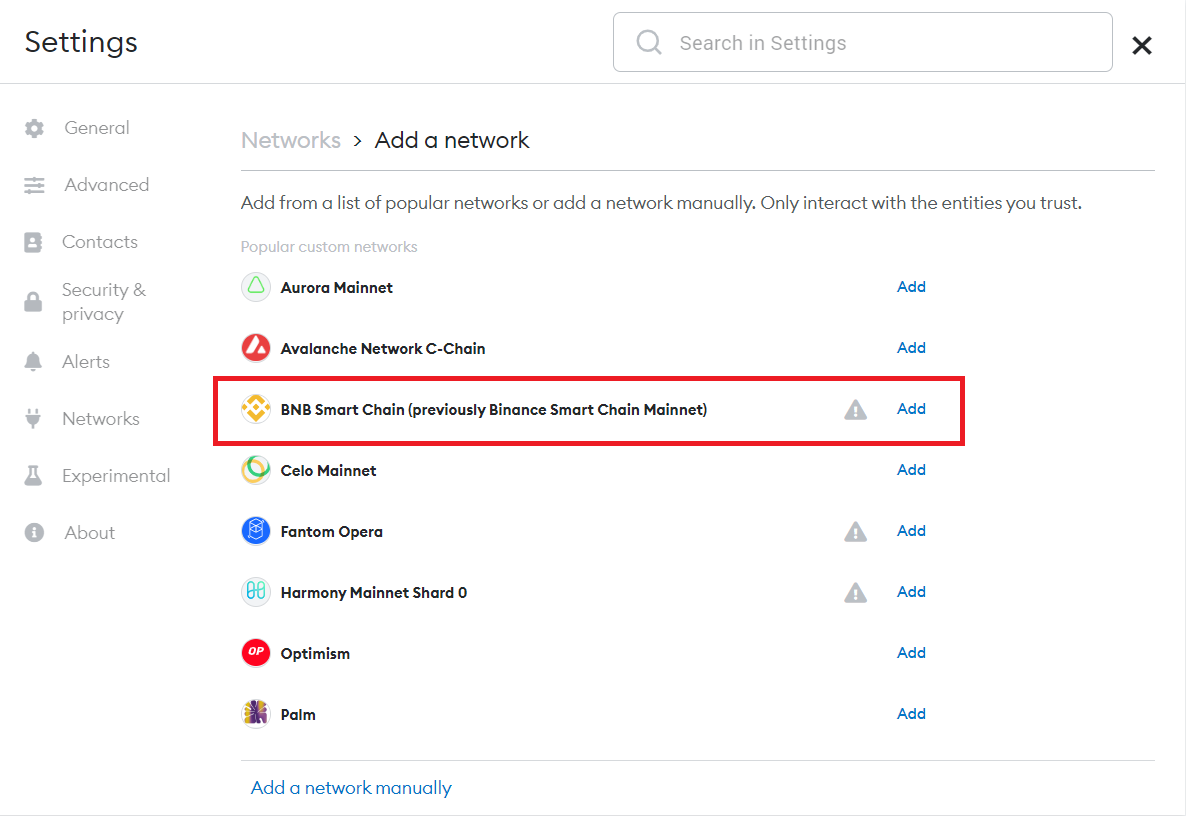 BSC Mainnet:
Network Name: BSC
New RPC URL: https://bsc-dataseed.binance.org
Chain ID: 56
Symbol: BNB
Block Explorer URL: https://bscscan.com
Fill in the network detail and click Save.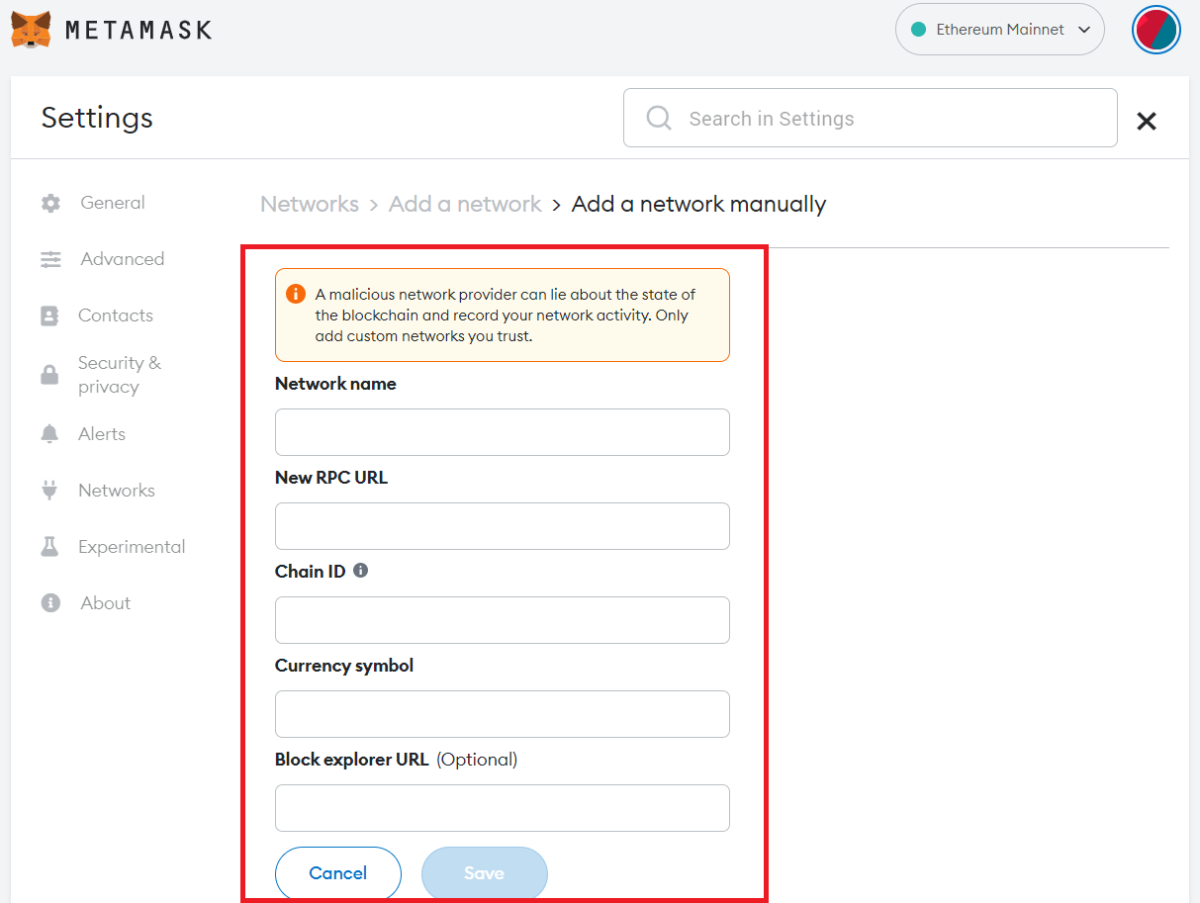 You successfully connect BSC to MetaMask. Import your BEP20 wallet, and now your BEP20 tokens are displayed.
Step 3: Switching between blockchains on MetaMask
In the previous steps, you are introduced to connecting BSC to MetaMask. If you prefer to connect to other blockchains, click "BNB Chain" as in the picture below to select your network.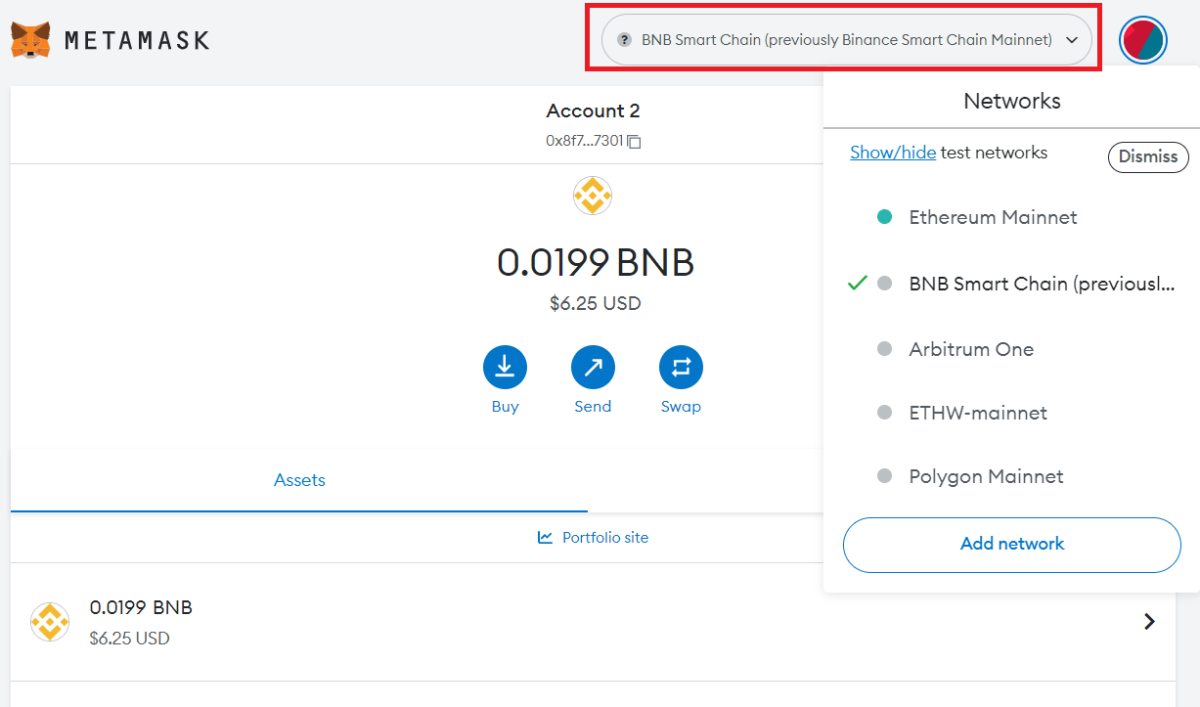 Furthermore, Coin98 Super App also supports BSC. You can create BEP20 wallets on the Coin98 Super App here.
Conclusion
To reiterate, MetaMask and BSC have been growing at warp speed for the past few years. Without a doubt, users will be much more convenient when connecting BSC to MetaMask.
Learn more: How To Add Cronos To MetaMask In 3 Steps