One day in early July, Adrian Lai walked into the Coin98 office and passionately shared his views on the market. This plain-clothed businessman with a T-shirt and shorts is the founder of Newman Capital, a Hong Kong-based Venture Capital (VC) firm that invests in many well-known Web 2 and Web 3 companies, such as Reddit, Epic Games, Dapper, and Yuga Labs.
The Spotlight is a series of conversations between Coin98 Insights and industry builders about hot topics in the market.
This video highlights Adrian Lai's ideas; readers can see the full content of the conversation lasting more than 60 minutes in the article below.

- Before launching Newman in 2021, you founded the tokenization platform Liquefy. In addition, you worked at BlackRock as an ESG analyst. How have these experiences helped you in building Newman?
Adrian Lai: I joined BlackRock in 2014, and in about three years working there, I gained a basic understanding of the Fintech industry. At that time, as a young guy, I thought crypto was a long way off for business.
So, I decided to leave BlackRock to pursue my own crypto path.
I founded a company with a friend who later worked at FTX and invested in ICOs. In the period 2017-2018, I almost lost all my money. I bought ETH at a low price but didn't sell at a high price, a mistake most retail investors make.
At that time, I slightly lost faith in crypto investment and went to the extreme end of the spectrum by starting Liquefy (2019), focusing on blockchain solutions for businesses. We tokenized assets and allowed anyone to buy fractional shares in liquid assets. Things were going well because a lot of banks, companies, and conglomerates supported the idea of security token offerings.
However, when I dug deeper into the concept of asset tokenization, I realized it is not in line with crypto's goals: to improve decentralization and lower barriers to entry. Instead, enterprise blockchains (like Liquefy) only empower centralization.
So when DeFi landed, I decided to bolster my faith in crypto again, which led to Newman Capital. Specifically, we invest in funds, startups, and companies of all stages. I want Newman to be recognized as the face of investing in pioneering companies.
- Specifically, when deciding to invest in a project, what factors does Newman look for?
Adrian Lai: This depends on the investment stage.
Many VCs, when looking at a pre-seed company, want to see a specific product or something. I'm not a fan of that approach. A pre-seed is a pre-seed, meaning the company is raising money to create a product. If the product already exists, the company should proceed to the seed stage.
For a pre-seed company, what I think is most important is the founder's understanding of the industry: what the founder sees in play-to-earn, what's happening with Metaverse, whether yield farming is sustainable, and what the company can improve over time. This factor is especially important in a bear market.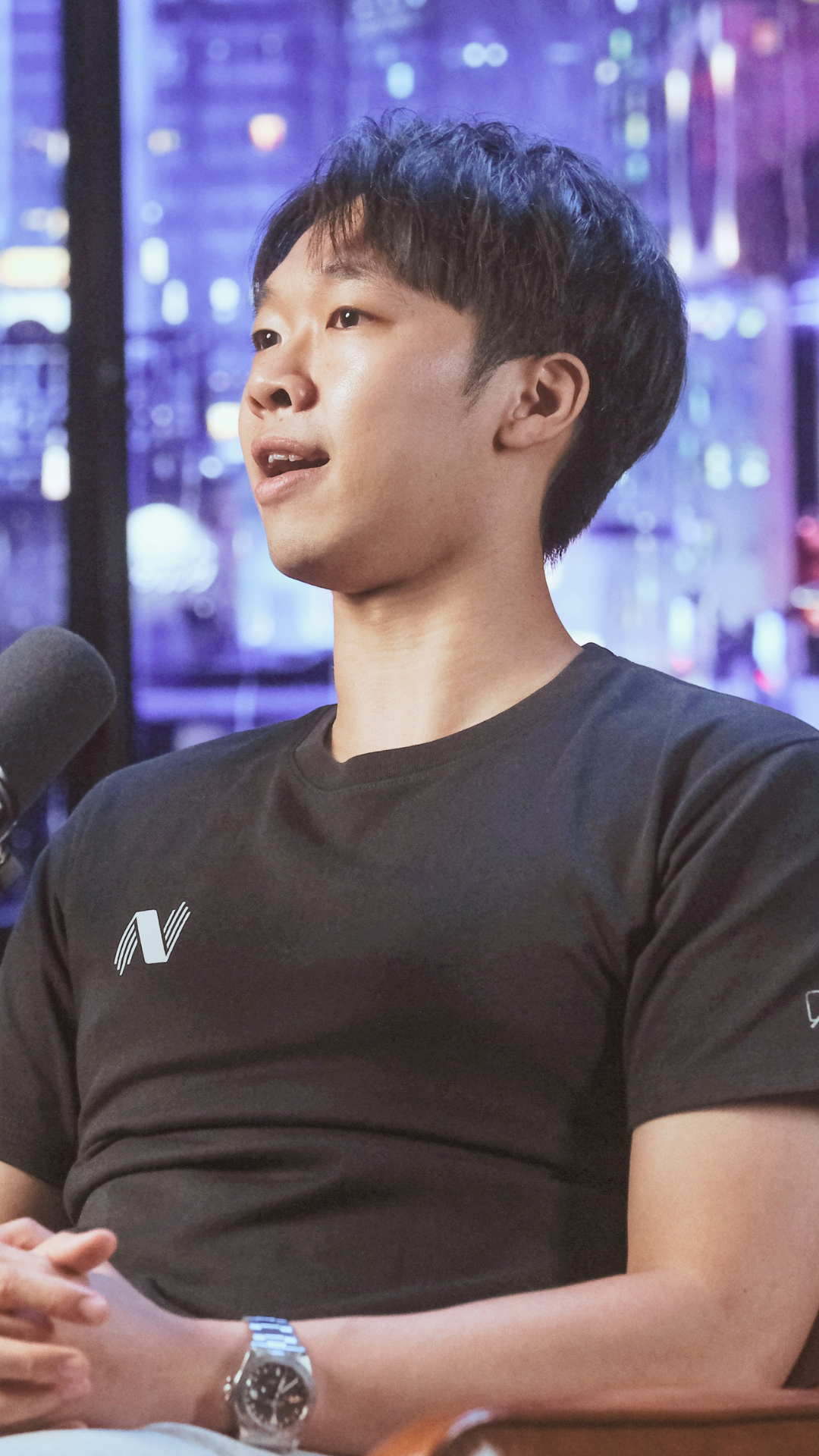 Not only in Web 3 but with VC in general, at the pre-seed stage, the founder factor is most important
When you talk to a project founder for a few months, you get a glimpse of their learning journey and see if they're a good fit. Not only in Web 3 but with VCs in general, at the pre-seed stage, the founder factor is most important.
However, if you look at the late stages, companies are a completely different conversation in terms of scalability. Having come this far, the founders are likely to be smart and qualified, but how can they expand the project and convince the team to believe in their vision? This is what we consider.
Read more: The 'helper' of Huobi and hundreds of startups explains why crypto companies fail
- Newman invests in many Web 2 companies, such as Reddit and Epic Games, and is also investing in Web 3 companies. Can you describe the cultural differences between these two types of companies? In addition to financial resources, what added value does Newman contribute to these parties?
Adrian Lai: Our thesis is to support Web 3-minded companies.
It can be seen that Epic is creating an open world of gaming. In addition, Travis Scott's concert, which took place in a sort of metaverse space, allowed anyone to participate digitally. Reddit is a forum for anyone to post comments, without much censorship.
Obviously, both companies have adopted crypto in some way. The new Epic is currently trying to onboard games that are crypto-related, and Reddit has issued NFTs. So, that actually echoes our thesis.
We invest in both traditional unicorns and crypto companies. The added value we give them is to facilitate the connection between these two worlds
Also, as you mentioned, we invest in both traditional unicorn companies and crypto companies. The added value we bring to them is to facilitate the connection between these two worlds. For example, we bring companies like Dapper Labs and Immutable (also in our portfolio) to Epic Games and vice versa.
I think both sides want to bridge each other, but they don't have that bridge. And, here we are.
- In addition to connecting the traditional world with Web 3, Newman also aims to be a critical link between the East and the West. How has Newman been doing this?
Adrian Lai: First, Newman Capital is a part of the Newman group of companies, with employees in Hong Kong, Singapore, India, and the US. So, the reason is obvious in terms of these flows.
Second, beyond connecting the East and the West, we want to connect all parties that want to reach out to each other, whether it's Epic-Immutable or US-Hong Kong. To do this, we start with a team structure.
Most investment firms have the majority of their employees focused on investment alone, but for us, we have half of our headcount in portfolio management and half in investment. Meaning that even before we invest in portfolios and do due diligence, our portfolio management team has already tried to help out by making connections, for example by hosting events in various markets.
So, we want to make sure that we can provide value and match the values of the companies we invest in, whether it's based on geography, skill set, or web 2 versus web 3 industries.
- On Newman's website, there is a saying by American actor Paul Newman: "A lot of people have dreams and never do anything about them. When you have ideas and dreams, you do something about it." Is this Newman Capital's naming inspiration?
Adrian Lai: The truth is that I like Paul Newman's Daytona watch. But, after I had a debate with my marketing team on how we would externally market this, we decided to focus on Paul Newman's career as a car racer.
He had different ways of driving cars. The first one was to drive fast but safe. This is the thing that you should do in crypto: be fast enough but able to protect your downside and do risk management.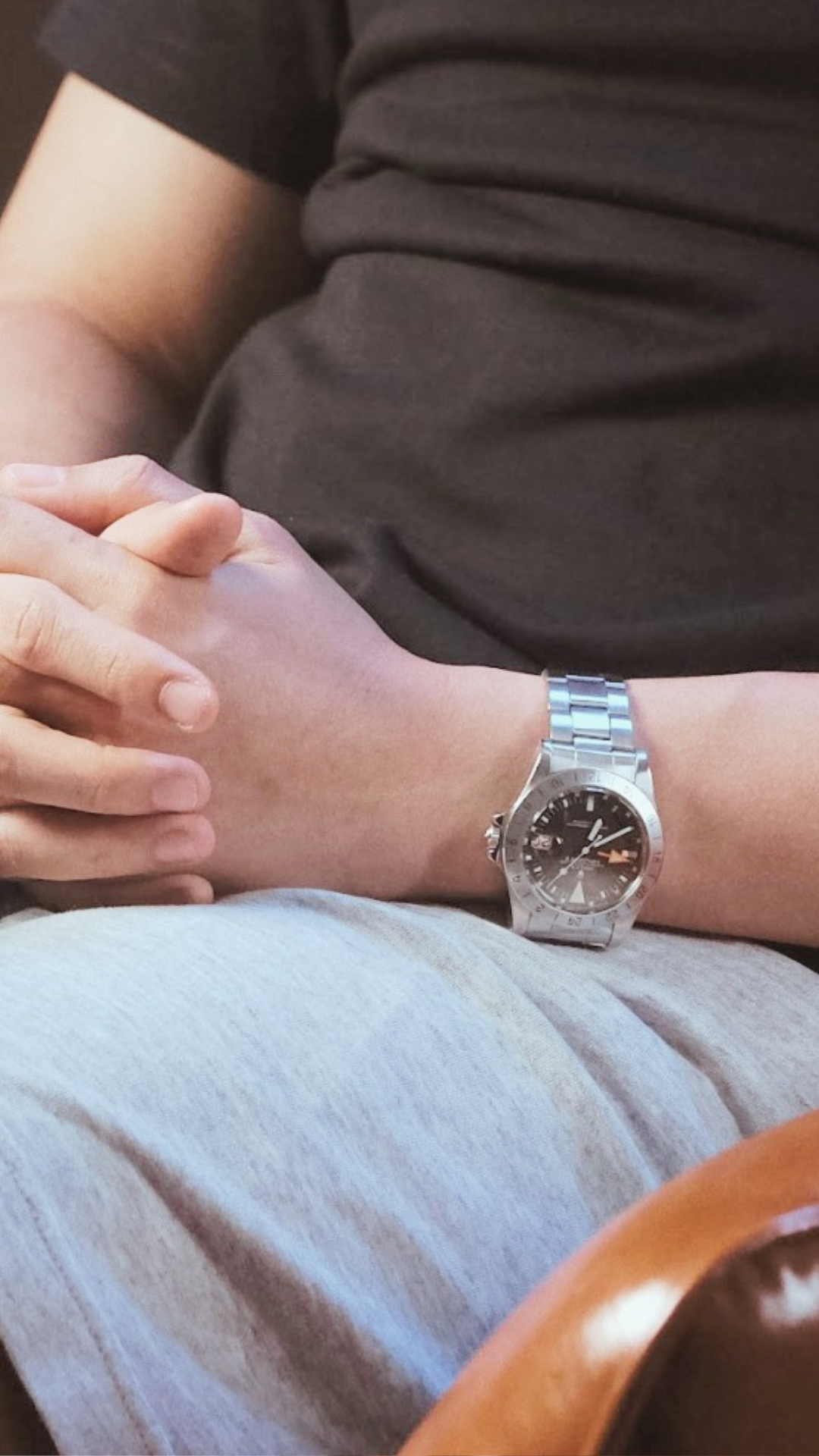 The truth is that I like Paul Newman's Daytona watch, but he was also a car racer. And, one of his driving philosophies was: drive fast but safe
The second thing is we want to market Newman Capital as a firm that could help founders accelerate. If you look at every Formula One race, you see the car racers start very smoothly with someone beside them. We want to be someone beside the car racers, meaning the entrepreneurs, and to accelerate the training.
- During your time at Newman, do you have a special story you want to share?
Adrian Lai: I have a not-so-happy but rather memorable story. In November 2021, we got hacked for $5 million. We were doing quite a lot of yield farming in DeFi at the time and ended up getting hacked.
This incident taught me how to do good risk management, not just from overall primary market investment, but also how we can operationally be risk-averse. That also helped me to dig deeper into different DeFi protocols, as in how safe they are to be used and the stakeholders' risk collateral among all the protocols.

- Recently, many people have talked about "Hong Kong's narrative," seeing this as an opportunity for crypto. Why is Hong Kong so interesting, and what does this mean for Web 3?
Adrian Lai: Firstly, I think Hong Kong is attractive because it is a developed financial market, comparable to New York, London, and perhaps Tokyo. Compared to Singapore, Hong Kong's financial market is 10 times larger and actively supports startups at various stages.
In addition, while the US is hunting down crypto companies and Europe has its own crisis happening from a radical perspective, Asia is picking up steam, and Hong Kong is just as we saw it traditionally, historically: we are an IFC and port city connecting different parts of the world.
That's sort of why I think Web 3 is something that Hong Kong has huge potential for.
- In Asia, Singapore is also seen as a rising star of crypto. What do you think about the competition between Singapore and Hong Kong?
Adrian Lai: I think Singapore is a falling star, to be frank. Singapore has reached its peak over the past several years. Overall, it is still quite a vibrant hub for crypto, but there is no part that Singapore prevails over Hong Kong, except that it is closer to Southeast Asia.
I considered the question of whether Singapore should be heading the Southeast Asian countries. But, I traveled for several months in Southeast Asia last year, and the answer that I found is that Singapore is not leading Southeast Asia.
Why I'm here today in Vietnam is that I think each Southeast Asian market wants to be a leader. Vietnam, the Philippines, Indonesia, and Malaysia: everyone is trying to conquer a part of Southeast Asia, while Singapore is kind of against everyone here.
So, I don't see it as a synergy. Meanwhile, there are going to be synergies between Hong Kong and China.
- China and Hong Kong are one country but have two systems with two different stances on crypto (China bans, Hong Kong supports). Is the synergy that China is using Hong Kong as a testing ground for crypto?
Adrian Lai: Hong Kong actively supporting Web 3 while China has banned crypto is the classic example of "one country, two systems".
In terms of geography, culture, and connections between international financial institutions, Hong Kong is the perfect place to test new things. But, I feel in the short and medium term, China is prioritizing focus on CBDCs, central banks, digital currencies, and many other applications that leverage blockchain technology without necessarily having crypto.
That China and Hong Kong have opposite positions on crypto is just how the media portrays it; I don't see much of a conflict myself. These are just different parts of the country prioritizing different things. While Hong Kong (part of China) focuses on crypto and Web 3, the rest of China focuses on blockchain technology itself.
- Hong Kong has a decidedly pro-crypto stance, while the US and most Western countries are very cautious. What do you think about this?
Adrian Lai: Over the past few decades, I don't think the US has ever shown itself to be dumb.
In the past, Japan missed opportunities during the internet boom, which led to a decade-long deflation. But now with crypto, Japan is picking up speed very quickly, and fortunately, they didn't get burned in the bear market.
I think the same thing is happening with the US. The media reports that the US is harsh on crypto, but we should consider many different parameters. On the one hand, the SEC sued Coinbase, but on the other hand, BlackRock and Fidelity filed an ETF application with Coinbase as one of the stakeholders. So, I don't think it is clear-cut from an outside perspective.
I believe the US will not give up this space because Silicon Valley has always been the key to innovation.
- Starting June 1, Hong Kong's Securities and Futures Commission (SFC) has finalized a rule to allow retail crypto trading. How do you think this new rule will benefit crypto companies in Hong Kong?
Adrian Lai: Hong Kong spent about 2-3 years working on the exchange regulations, while Singapore ironically pushed the regulations too far before allowing retail trading on FTX, which caused a lot of burns.
This new rule is not only a major milestone for exchanges, but also serves as a reference for crypto companies in terms of proactively interacting with the regulator.
A stablecoin issuer, for example, will feel much more confident after exchange regulation is enacted, as they know the government is taking the industry seriously. Two years ago, they weren't sure what the government thought about crypto.
In addition, this new rule shows that everyone can legally and compliantly work with crypto.

- A bear market is a particularly difficult time for crypto startups. What factors do you think led to the failure of projects during these times?
Adrian Lai: Currently, most projects are running out of cash. The fact that Coin98 has a media room like the one we are standing in shows that you guys manage the treasury well.
With Web 3 projects, most founders are first-time founders, so they don't really have the skill set to manage the treasury or the headcount. I see a lot of startups that scale too fast in a bull market without having a healthy runway for the next 12-18 months.
When a bear market hits, it's very difficult to raise capital, and you have to lay off employees and stop everything. I think this is a lesson learned for first-time founders. I don't blame them, as the crypto cycle is brutal for everyone.
When a bear market hits, it's very difficult to raise capital, and you have to lay off employees and stop everything. I think this is a lesson learned for first-time founders. I don't blame them, as the crypto cycle is brutal for everyone
The second thing for failure is getting caught up in the hype. You could follow the hype by buying certain altcoins and bad NFTs and lose most of your money.
Just as an investor ourselves, to be very honest, we didn't look much into BRC-20, but we still made a good investment. We won't be doing ten investments in BRC-20 without looking through the ecosystem.
But as a founder, you can't just catch a wave of Ordinals BRC-20 without understanding it thoroughly. I'm not saying it's a bad narrative. It's just for any narrative, you should have a clear understanding, and it echoes in, I think, a bear market.
We want to look at founders and entrepreneurs who understand thoroughly what they do instead of blindly building a product that no one uses.
- What do you think about future trends in crypto? Which sectors will attract cash flow when a bull market comes?
Adrian Lai: I think that over time, the bull and bear market cycles are shortening. That means a bull market could come much sooner than we expect.
I'm not a fan of picking a specific sector of the market, as it is a big investment risk. However, we look at the consumer economy and are quite bullish on games and social apps.
We recently invested in an AI-generated content platform (AIGC). With this, anyone can create an animation and talk to and have a video call with the animation. I think that the AIGC animation sector has a similar audience as crypto. Whether from a structural or governance perspective, as well as from a User-Distributed Content (UDC) perspective, it is pretty similar to how DAO will evolve.
So put it this way, whoever wants to create content with AI on this platform might in the end want to define the rules of the platform, whether it is a keyword or extra features. So, I'm quite positive about this sector.
- What do you think about the future of crypto in Vietnam? Are there any projects here that you find interesting at the moment?
Adrian Lai: Earlier this year, we invested in a kind of stock trading platform in Vietnam. We recently had another investment in a major crypto company here, to be announced soon. These are strategic investments, as we want to do more in Vietnam.
I am impressed with the founders here, many of whom make very good products. But, I'll be frank, I don't think a lot of entrepreneurs here know how to sell. They are very genuine, but without the commercial side, which is good because the commercial side can be trained. Being a good product builder or understanding the main point of applications is difficult to teach. We are here to help them to scale commercially across borders.
I was looking through all of the Southeast Asian markets, and Vietnam is the only one that consolidates every good factor in a balanced manner.
Overall, it's such a good market that you guys are in. I was looking through all of the Southeast Asian markets, and Vietnam is the only one that consolidates every good factor in a balanced manner. By that, I mean that you have a developer base here; you have a lot of talented young people. On-ramps and off-ramps are easy here with P2P. So, different combinations of factors actually bring Web 3 opportunities to the market.
I'm not a fan of Thailand and many other markets because I think Thai companies party too much. People are not hungry to grow. You don't invest in a founder who goes clubbing every night. You invest in a founder who is coding every night and forgets to eat. I think Vietnam is growing in that direction, similar to China 10 or 15 years ago.
We hope to copy and paste the template of our efforts in Vietnam into the next market, which we have identified as the Philippines.