Coin98 Finance Overview
What exactly is Coin98 Finance?
Coin98 Finance is a Blockchain and Web3 company that offers a variety of products to help the community and users gain access to the DeFi market in the most convenient, safe, and easy way possible.
Coin98 began as a community group for those who believe in and invest in the cryptocurrency market. Coin98 was primarily active in the Vietnamese market at the time, and it gradually gained a lot of attention and support from the community.
Coin98 has evolved from a simple community group to a builder with a mission to provide the most value to the community interested in investing in the crypto field after more than 5 years of operation.
Coin98 is gradually expanding beyond Vietnam's borders. This is evidenced by the process of rapidly expanding into many popular languages around the world, including English, Thai, Chinese, Turkish, and Japanese, and will continue to do so in the future.
The Coin98 Ecosystem
Coin98 is currently best known for Coin98 Insights (the Analysis and Research channel) and Coin98 Wallet (the storage wallet product). However, Coin98 has more interesting things to offer!
The Coin98 ecosystem is made up of three major components:
Coin98 Ventures: This is the investment and project development division.
Coin98 Labs: This is where Coin98 products are created.
Coin98 Network: This is the media and market research division.
These components will work in tandem and support each other to promote the development of the Coin98 ecosystem. This article will go into more detail about the pieces and their roles in the overall picture.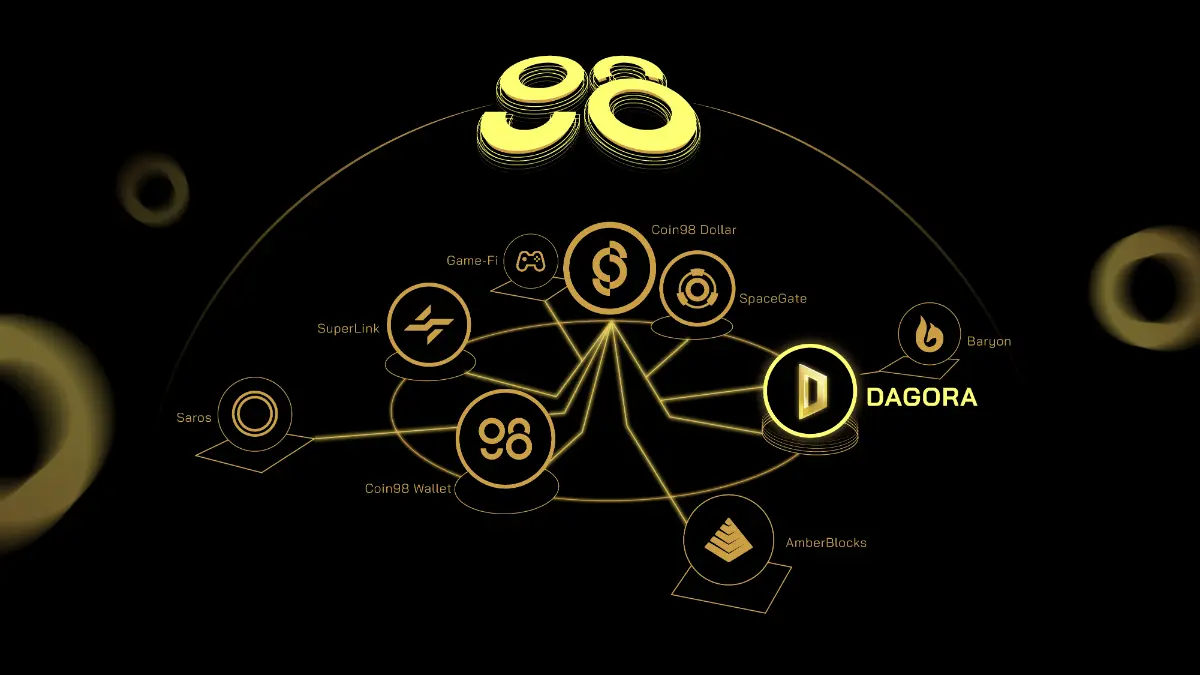 Coin98 Labs
Coin98 Labs is a division of Coin98 that creates cryptocurrency-related products to help users interact with and access the market by constantly improving products that meet investment needs and trends.
Coin98 Finance, according to the whitepaper, was to become an ecosystem with many different products to complete the necessary puzzle pieces. All of Coin98 Labs' products are listed below:
Coin98 Super App is a renamed product from Coin98 Wallet because it has been integrated with many different features and Dapps to become a super app. (Released and upgraded several times)
Coin98 Portfolio is a product that allows users to easily track and manage their investment portfolio. (Released)
Coin98 Exchange is a comprehensive trading platform that leverages liquidity from multiple exchanges to achieve the best prices and transactions. (Released)
Coin98 Markets is a tool that collects data on a coin's price, market capitalization, market, and tokenomics to assist users in tracking market fluctuations. (Released)
Coin98 Staking is a product that allows users to stake C98 tokens in order to generate passive income and receive NFTs, which can be used to unlock a variety of future benefits. (Released)
Coin98 Dollar (CUSD) is a decentralized stablecoin backed entirely by BUSD and USDC. (Released)
SpaceGate is a cross-chain bridge that connects C98 on four different chains: Ethereum, BNB Chain, Solana, and Polygon. (Released)
Dagora is an NFT marketplace that uses BNB Chain and Polygon to allow users to buy and sell NFTs as well as participate in early-bird sales. (Released)
Baryon Network is an AMM DEX that operates within the BNB Chain ecosystem. (Already launched)
Saros Finance is an AMM DEX on the Solana ecosystem. (Already launched)
Super Link is a protocol that allows users to interact, trade, and use DeFi applications in the most convenient way possible, without having to worry about chains or gas fees. (Already launched)
Starship is a launchpad for new projects to access and raise funds from the community. Alternatively, investors can invest early in order to maximize profits. (Not yet launched)
Coin98 Super App (previously known as Coin98 Wallet)
Coin98 Super App is a non-custodial wallet product used for storing, trading, converting, and managing tokens and non-fungible tokens (NFTs) on a single platform.
Currently, Coin98 Super App is proud to be one of the most powerful wallet platforms on the market, with the most versatile features.
Learn more about Coin98 Super App here
Coin98 Wallet currently supports over 60+ blockchains, including:
EVM Chain: Ethereum, BNB Chain, Fantom, Polygon PoS, Avalanche C Chain, Aurora, Celo, Harmony, Ronin, and Klaytn, among others.
Layer 2 chain: Arbitrum, Optimism, Boba Network, and Base, among others.
Cosmos-based chain: Cosmos, Terra, Sei, Kava, Band, and ThorChain, among others.
Rust/Move chain: Solana, Aptos, Sui, Near, etc.
Other chains: Bitcoin, Polkadot, Kusama, Tron, Elrond, Tezos, etc.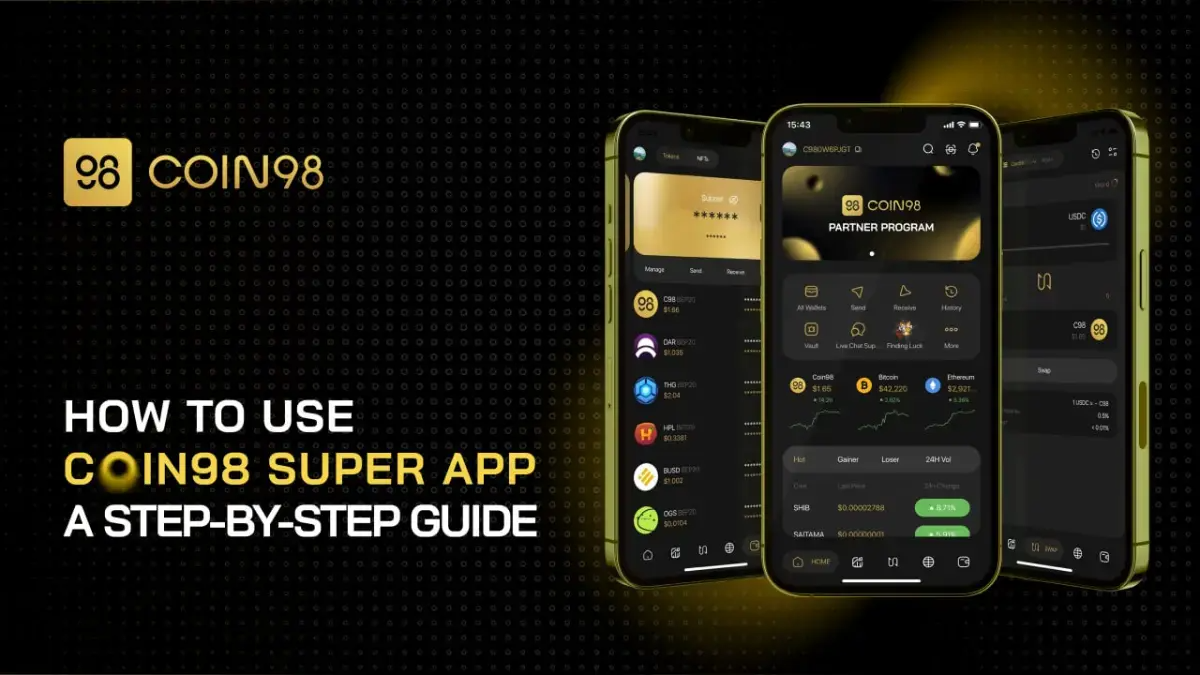 The Coin98 Super App will integrate all additional Coin98 products, including the Coin98 Exchange, Coin98 Markets, Coin98 Staking, SpaceGate, etc. Users can take care of all required DeFi needs thanks to this. Users can use the WalletConnect function or a built-in browser if they want to access other DApps available on the market.
Additionally, when users exchange through Coin98 Exchange (Coin98 Super App), Coin98 Super App records X-Points. This reward point enables users to participate in Coin98 programs like Pick Your Star (World Cup), Finding Luck (Lunar New Year), etc. to receive retroactive rewards.
Learn more about X-Points here
Coin98 Portfolio
Coin98 Portfolio is a product that allows users to manage their investment portfolio by connecting their wallets without the need to import private keys.
Coin98 Portfolio supports 11 chains, including Solana, Ethereum, BSC, HECO, Avalanche C-Chain, Tron, TomoChain, Near, Polkadot, Kusama, and Celo.
This distinguishes Coin98 Portfolio from all competitors in the market. In addition, users can view the total value of their wallet as well as the proportion of assets in their wallet using intuitive charts.
Experience Coin98 Portfolio here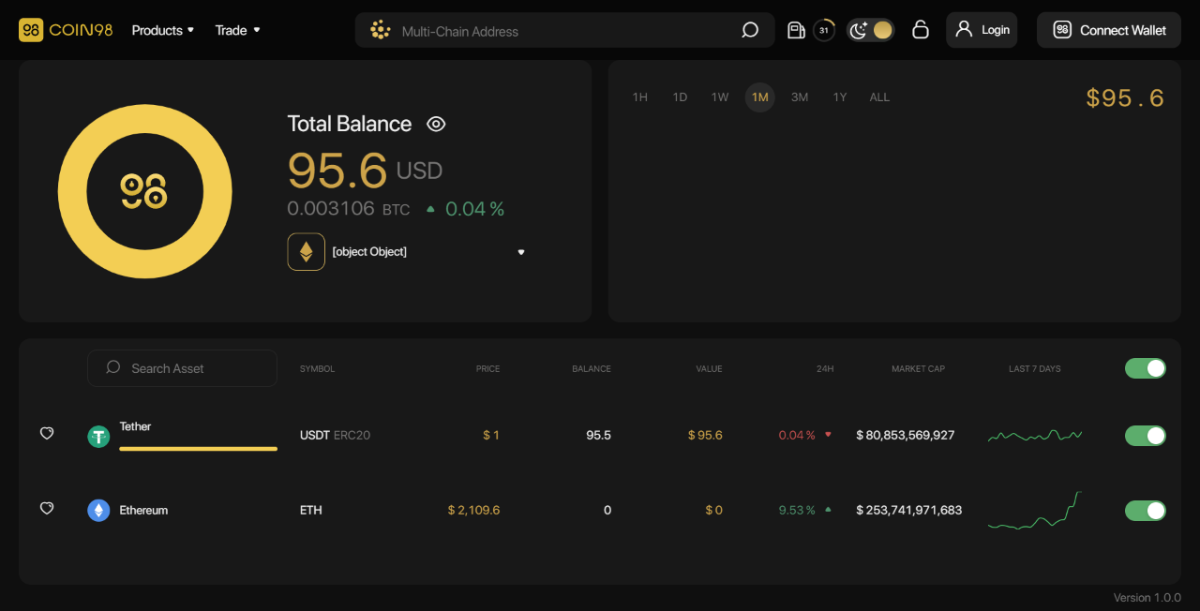 Coin98 Exchange
Coin98 Exchange is a DEX Aggregator that enables users to trade with the least amount of slippage and transaction fees possible. In its newest version, Coin98 Exchange 2.0, the product has added the Super Link infrastructure to connect many AMM DEX exchanges on different blockchains. This solves the problem of fragmented liquidity.
Coin98 Exchange has now expanded to 8 blockchains and is linked to numerous liquidity pools, including:
Ethereum: Uniswap, Sushiswap, DefiSwap,...
BNB Chain: Pancakeswap, Biswap, Apeswap, Wault Finance,...
Polygon: Quickswap, Sushiswap, Wault Finance, Dinoswap, ApeSwap,...
Avalanche C Chain: TraderJoe, Pangolin, Lydia, Yeti Finance,...
Kucoin Community Chain: Mojito, Kuswap, Kudex,...
Fantom: Spookyswap, Spiritswap, Sushiswap,...
HECO: MDEX, Elk Finance,...
Boba Network: Sushiswap, Oolongswap,...
Learn more about Coin98 Exchange here
Coin98 Markets
Coin98 Markets is a website that allows people to keep up with real-time prices and see detailed information about a project's Token Metric.
Users can also sort coins and tokens by Marketcap, trading volume, or by making their own watchlist.
In the future, Coin98 Markets will add a feature called "Swap," which will let users trade right away after doing research on a particular coin or token.
Learn more about Coin98 Markets here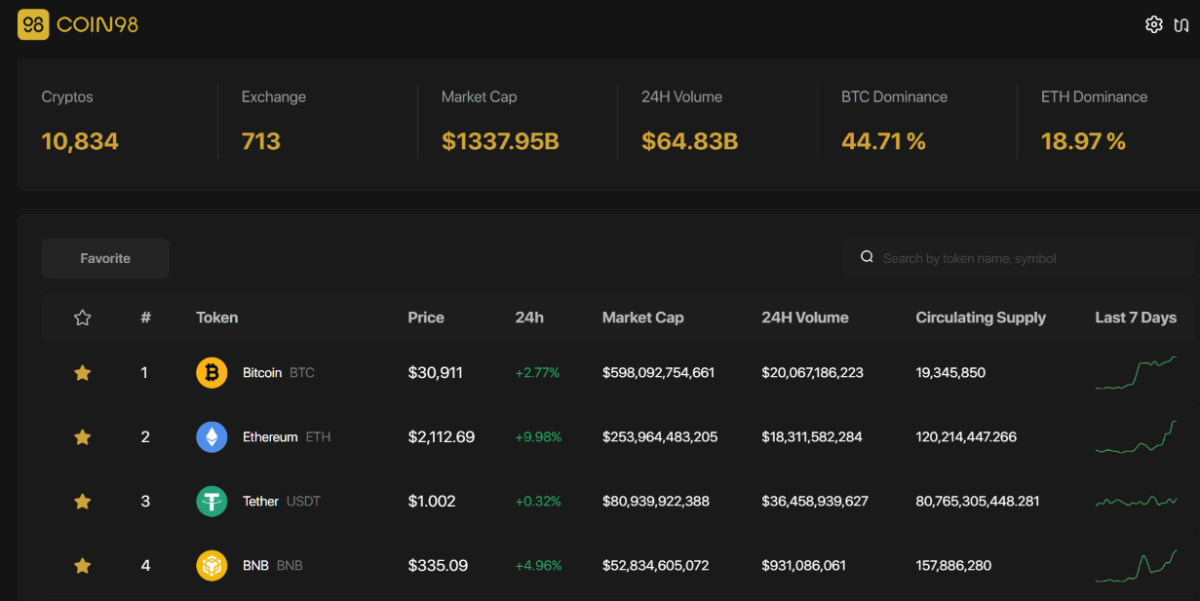 Coin98 Staking
Coin98 Staking is a service for C98 holders. When you stake C98, you'll get an NFT card that shows the amount and length of the tokens you staked. To join, you need to have at least 1,000 C98, choose a time frame between 3 and 12 months, and earn between 4.8% and 12% interest.
Learn more: How to start staking C98 on Coin98 Staking?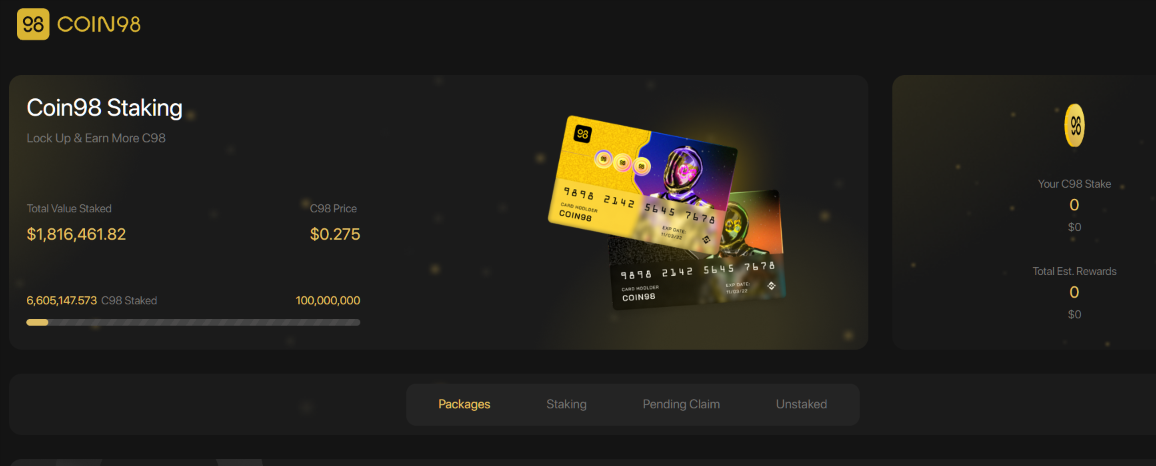 Coin98 Dollar (CUSD)
The Coin98 Dollar (CUSD) is a decentralized stablecoin that runs on the Solana, BNB Chain, and Ethereum blockchains. CUSD is fully backed by BUSD and USDC at a rate of 1:1. After USDT, these are the second and third largest stablecoins on the crypto market. They have a more transparent legal status and are regulated by US financial agencies like the SEC and NYDFS to make sure that the collateral asset is the USD.
CUSD is currently the stablecoin of the Coin98 ecosystem and is used in Dapps such as Baryon, Saros, Kyber, Dagora, Balancer, Aura, Thena, Wombat, Wombex, etc.
In the future, CUSD will be a key part of Coin98's cross-chain solutions to the problem of liquidity being spread out across chains.
Learn more about CUSD here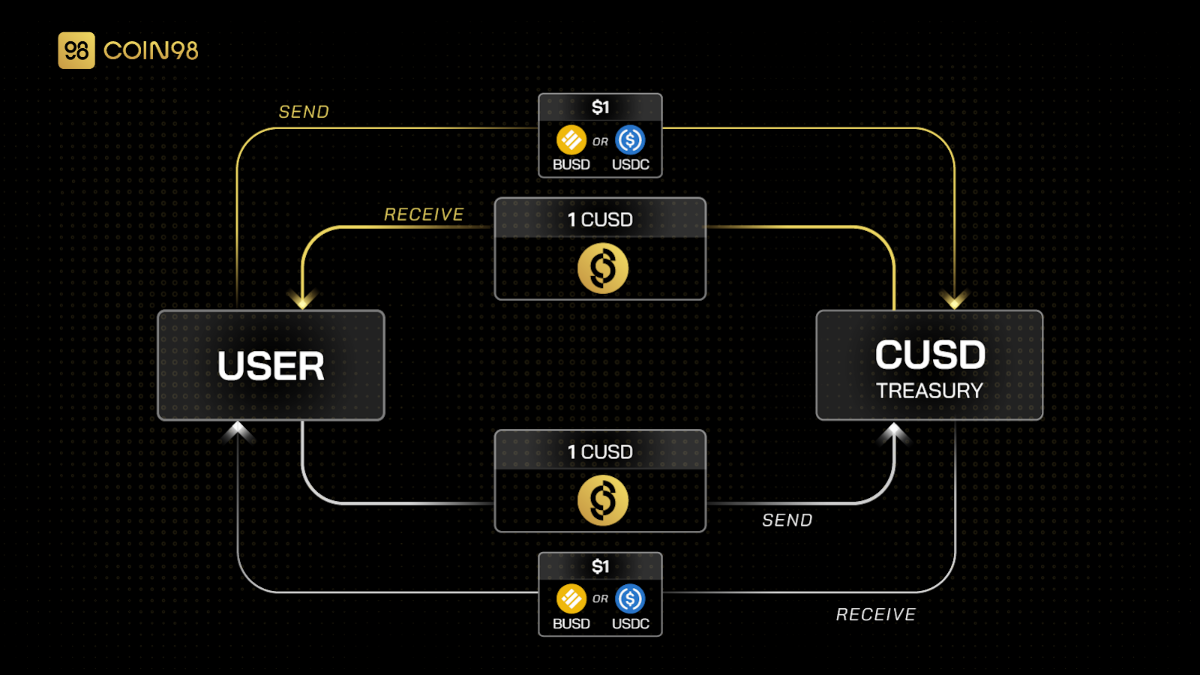 Coin98 Vault
Coin98 Vault is a feature that makes it easy and quick for companies, organizations, or users to give out tokens or NFTs. This is a great feature for businesses or projects that want to give out airdrops or pay salaries to a lot of people.
Coin98 Vault works on 11 blockchains right now, including Ethereum, Binance Smart Chain, HECO Chain, Tomo, Avalanche, Fantom, xDai, Polygon, Okex Chain, Celo, and Harmon, which allows you to send to an unlimited number of wallets.
The senders can set the address of the recipient's wallet, the number of tokens to send, and when to send them, etc.
Learn more about Coin98 Vault here
SpaceGate
SpaceGate is a cross-chain bridge for the C98 token that allows users to easily move C98 between Ethereum, BNB Chain, Polygon, and Solana. In the future, SpaceGate will support more chains and more tokens, and it will play an important role in running the cross-chain infrastructure for the Super Link product.
Learn more about SpaceGate here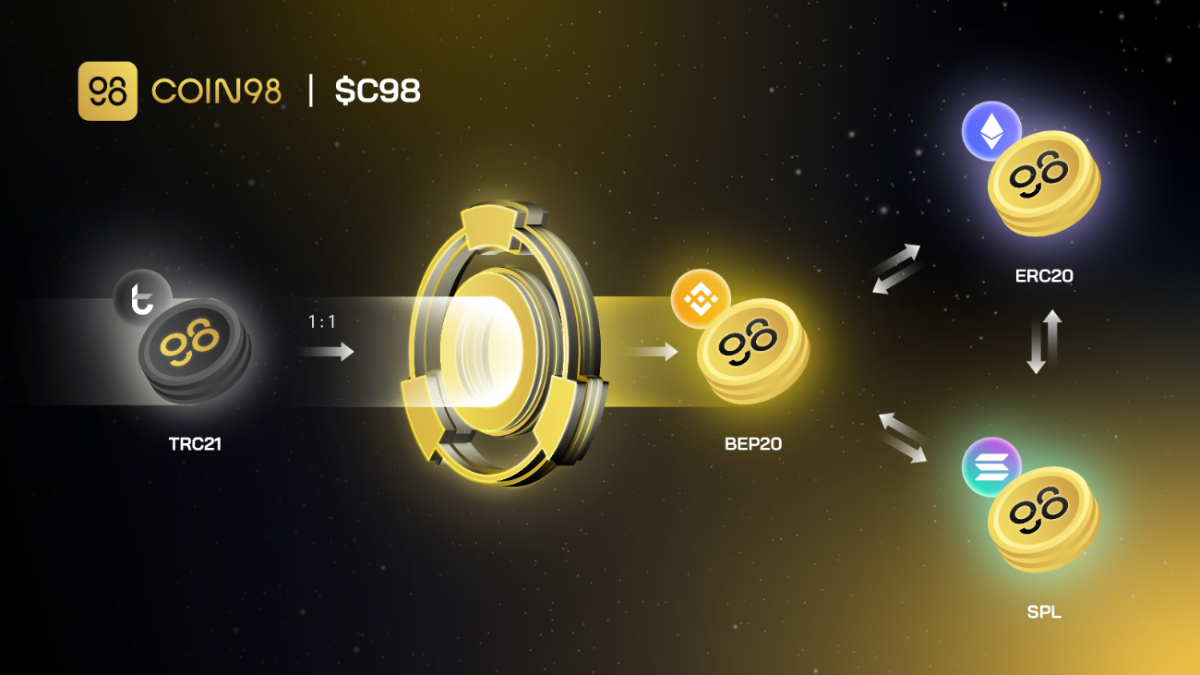 Baryon Network
Baryon Network is an AMM DEX that works in the BNB Chain ecosystem and has basic features such as Add Liquidity and Farming. Baryon also has multiple staking programs that allow users to make money and participate in trading competitions to win attractive prizes.
Learn more: How to use Baryon Network?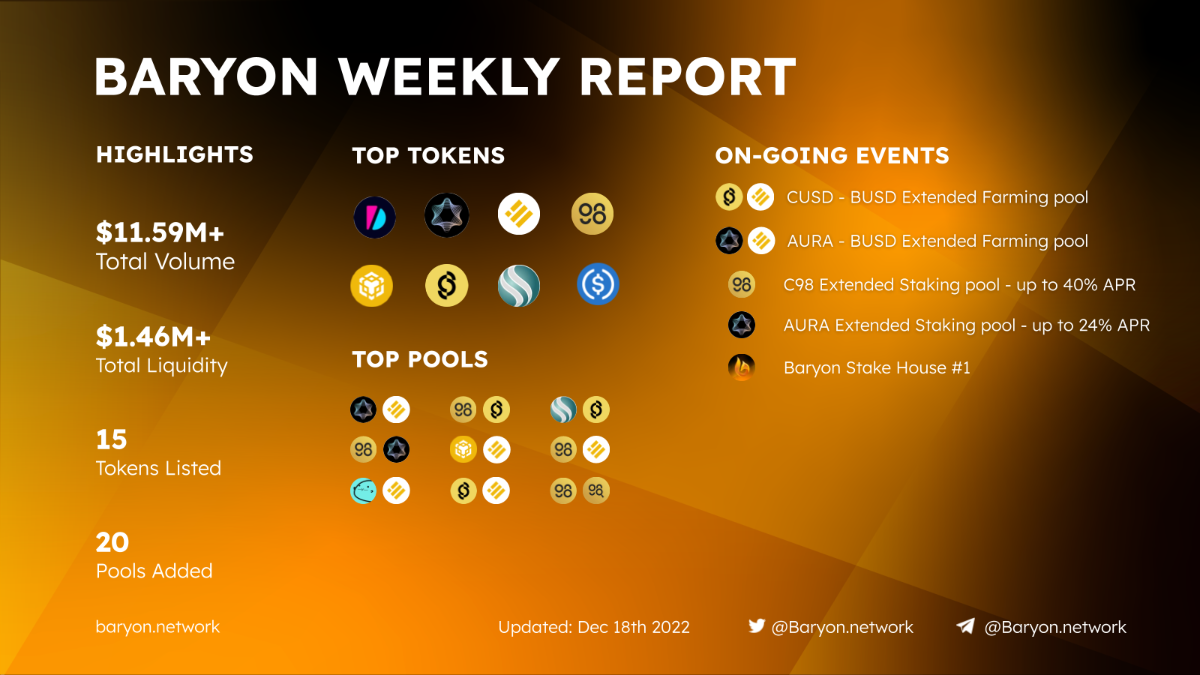 Saros Finance
Saros Finance is an AMM DEX that works on the Solana ecosystem. It is similar to Baryon on the BNB Chain. The best thing about Saros Finance is that it allows tokens to be listed on the ecosystem as soon as possible and has regular programs that users can take part in.
Furthermore, Solana Ventures, Hashed, Spartan, GBV, and others have also invested in Saros Finance.
Learn more about Saros Finance here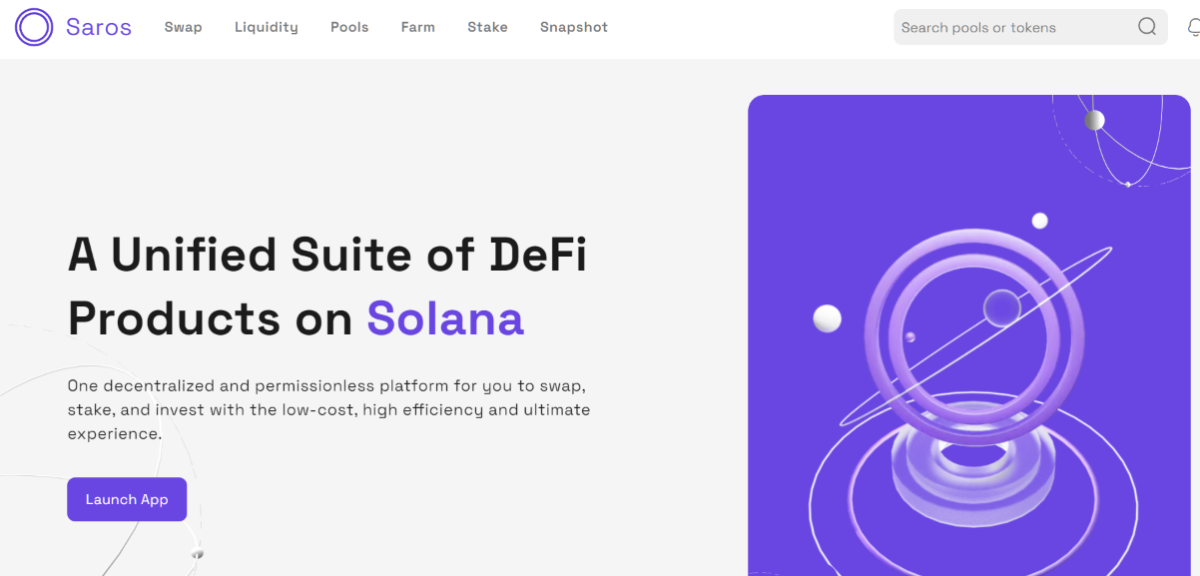 Dagora
Dagora is an NFT marketplace that operates on two chains: the BNB Chain and the Polygon Chain. Users can currently create NFTs on Dagora and sell them directly on this NFT trading platform. Dagora also launched its own Launchpad dedicated to NFTs, which has been successful with two collections, Pyra Aliens and Watda Fish.
Learn more about Dagora NFT Marketplace here (in Vietnamese language)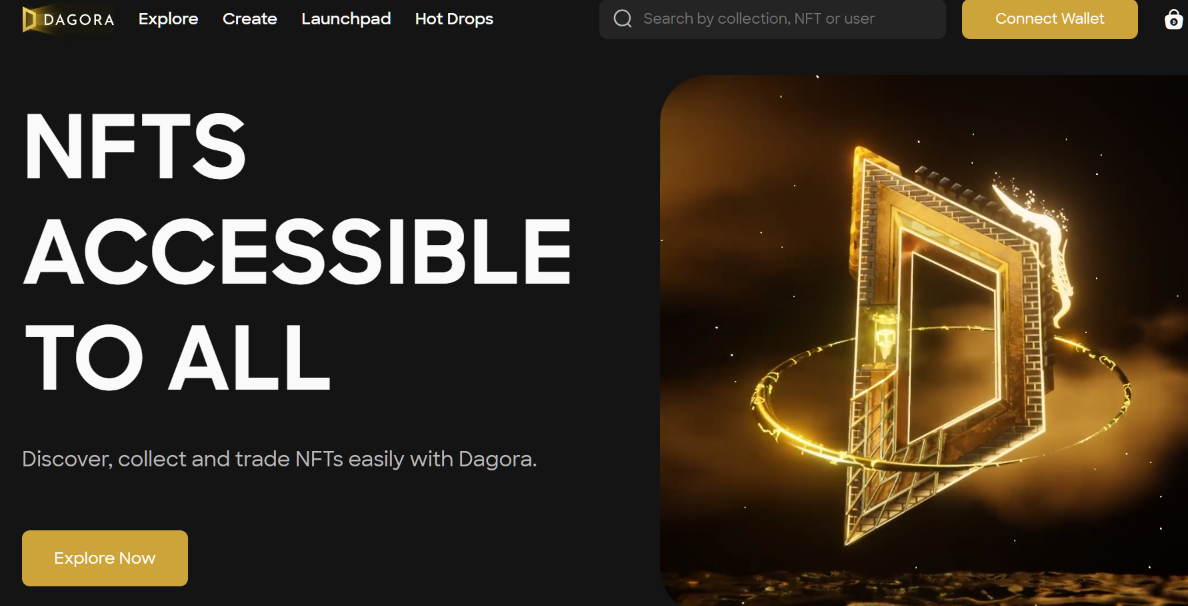 Coin98 Terminals
Coin98 Terminals is a place that brings together many features that help the main products in the Coin98 ecosystem. Here are some things that stand out:
Token Issuer: A tool that allows users to create tokens on blockchains such as Ethereum, BNB Chain with simple operations and many customizations such as mint/burn.
NFT Issuer: A feature that allows users to create NFTs and has been integrated into Dagora.
Wallet Approval: A feature that allows users to revoke access rights of smart contracts. This helps users limit the impact of attacks on their assets.
Coin98 KYC: KYC feature for users to participate in some products such as Coin98's Launchpad in the future.
Faucet: A feature that helps users claim testnet tokens for experience or participate in retroactive hunts on testnets.
Passphrase Recover: Helps users recover their passphrase if they forget one word but still remember the order to retrieve the lost wallet.
Solana Migration: A feature to move all Solana SPL tokens from multiple wallet addresses to a single wallet.
Solana Claim: When you trade a new token pair on Serum, you will spend a fee to create a transaction pair. This is where the Solana Claim fee can help users recover after use.
Learn more about Coin98 Terminals here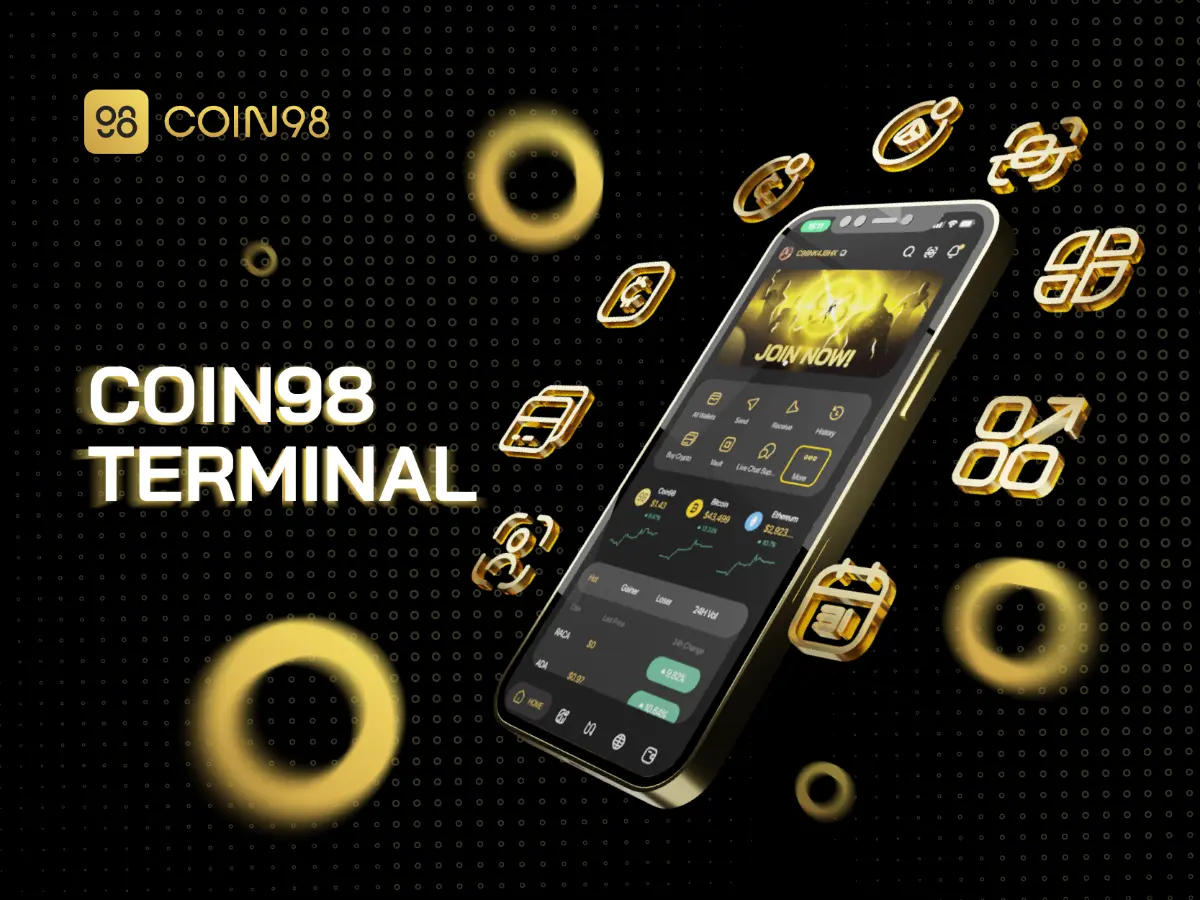 Coin98 (C98)
Coin98 (C98) is a token that allows users to hold and participate in activities within the Coin98 ecosystem. It also stands for Coin98 Finance. At the moment, Coin98 (C98) is used in a wide range of products, including:
Coin98 Staking: Stake C98 to receive rewards and NFTs.
Coin98 Exchange: Trade C98.
Baryon Finance: Trade, provide liquidity, or stake C98 to receive rewards.
Saros Finance: Trade, provide liquidity, or stake C98 to receive rewards.
Dagora: NFT Marketplace where C98 is used as the payment currency.
Pay fees for activities on Coin98 Dollar, SpaceGate, Coin98 KYC.
Participate in other programs organized by Coin98.
Participate in Launchpad on Impossible Finance.
Other Dapps: Kyber Network, Pancakeswap, Sushiswap, Inverse Finance, etc.
Furthermore, Coin98 (C98) has established its reputation by being issued through Binance Launchpad and being listed on major exchanges with high liquidity such as Binance, Coinbase, Bithumb, Bybit, Huobi, Gate, and others.
Learn more about Coin98 (C98) here

Products under development
Furthermore, Coin98 Finance has a number of unreleased products in the works, including:
StarShip: Coin98's launchpad.
Coin98 Mega Farm: A platform that aggregates Liquidity Pools to help users with farming.
Coin98 Ventures
What's Coin98 Ventures?
Coin98 Ventures is a Coin98 Finance investment branch that seeks and supports project builders in developing products and better reaching users.
Coin98 is proud to have been in the market for more than 5 years. It has helped many builders and projects create valuable products in the blockchain and cryptocurrency markets, with the goal of creating a decentralized finance (DeFi) network.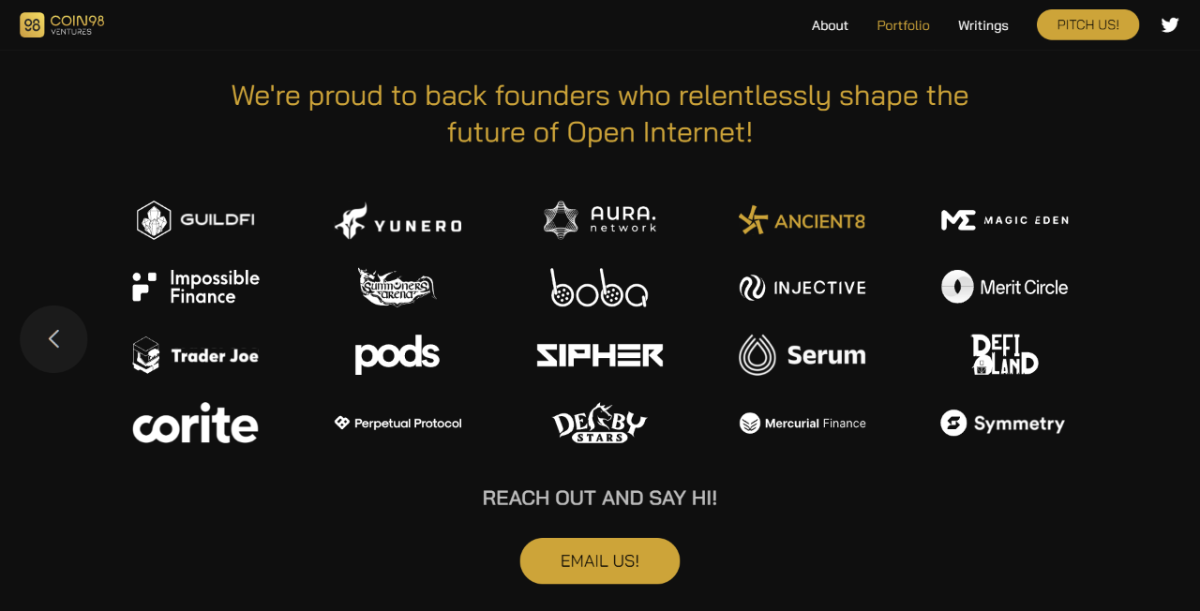 Coin98 Ventures is not limited to just one area and is always looking to take on bigger challenges. Coin98 Ventures not only invests in DeFi applications, but also in many blockchain infrastructure platforms like Ethereum, Solana, Polkadot, Binance Smart Chain, and…
Coin98 Ventures' investment deals
Coin98 Ventures has currently completed a number of successful investment transactions, including:
DeFi: Perpetual Protocol, TraderJoe, Impossible Finance, Mercurial Finance, Saber,...
Games: Ancient8, Mines of Dalarnia, DeFiLand, My Neighbor Alice, GuildFi,...
Infrastructure: Aura Network, Serum, Injective, Boba Network,...
NFTs: MagicEden, Yunero,...
This reaffirms the credibility of Coin98 Ventures with the global blockchain development community. Furthermore, Coin98 Ventures collaborated with Solana to launch the Coin98 Solana Ecosystem Fund, which has a total value of up to $5 million and aims to promote the development and expansion of the Solana ecosystem in the Southeast Asian market, with a focus on Vietnam.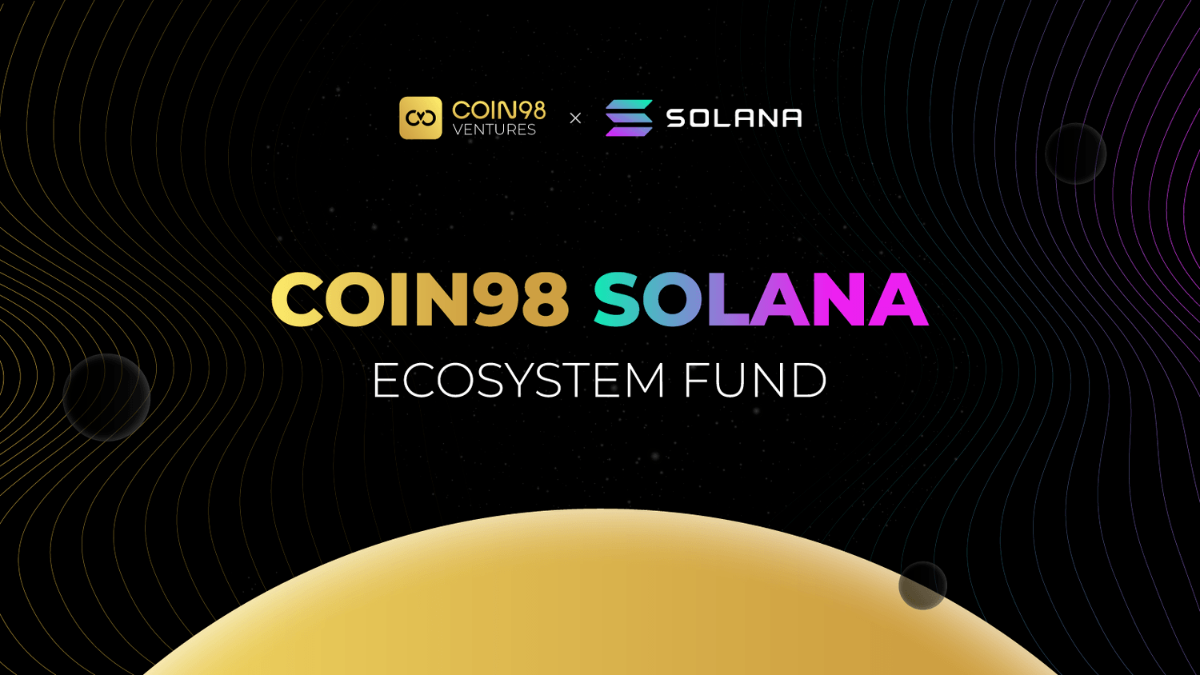 Coin98 Network
Coin98 Network is Coin98's media network dedicated to providing the community with crypto market information and research. It consists of the following branches:
Coin98 Insights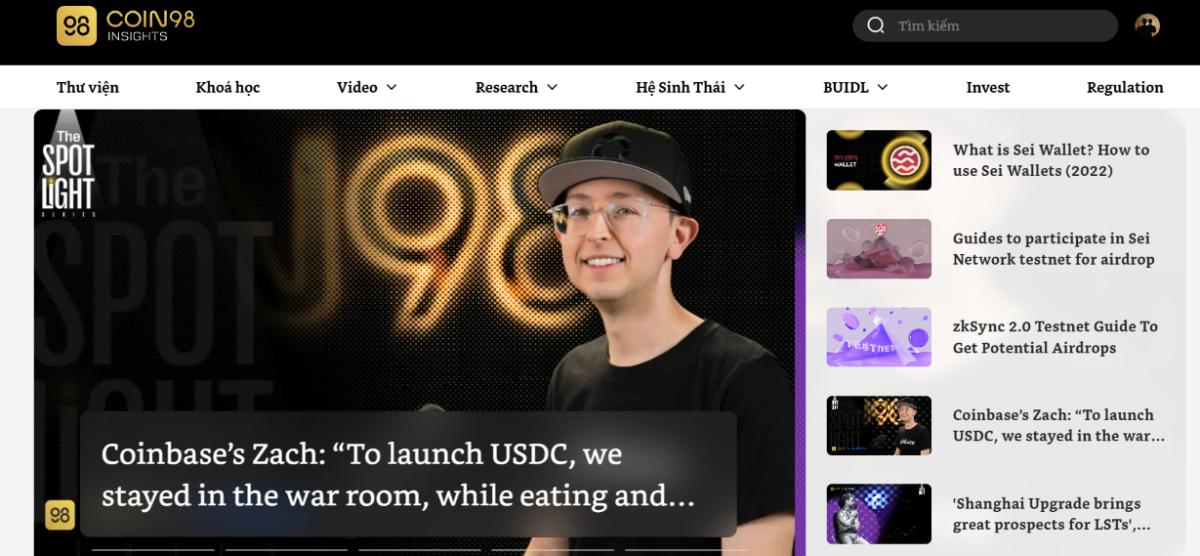 Coin98 Insights is a crypto market analysis and research channel. This is the largest and most important branch of the Coin98 Network, tasked with providing in-depth information and knowledge to the crypto market investing community.
Coin98 Insights' information channels include:
Coin98 Insights TV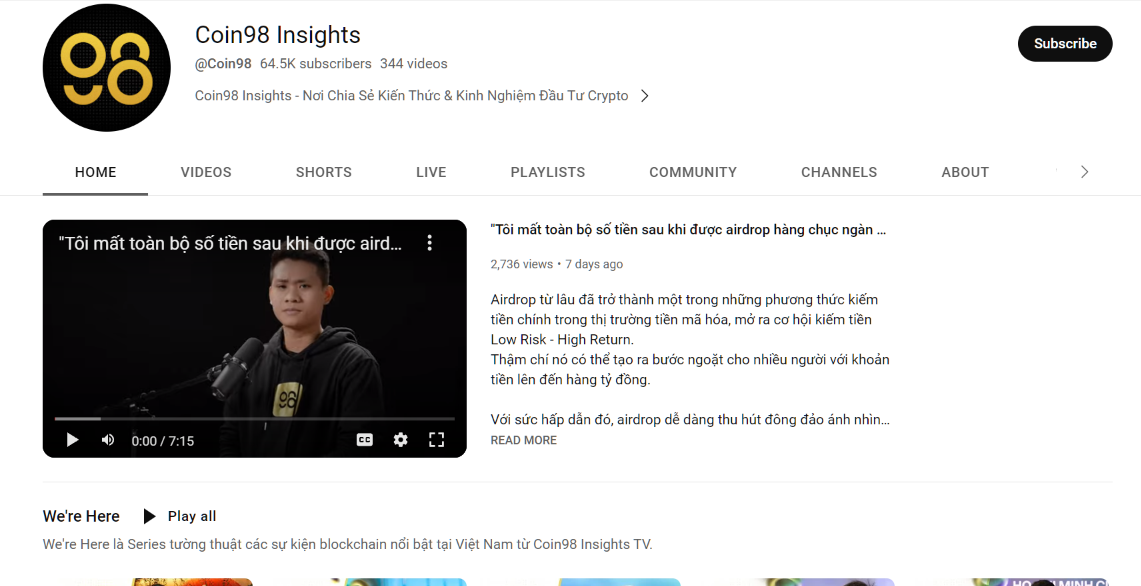 Coin98 Insights currently has many series on various topics and levels to serve all viewers, whether new or experienced in the crypto market. Here are some notable Coin98 Insights TV series:
Guidance (Hướng dẫn) is a collection of instructional videos that teach users how to use DeFi applications or register for and use trading platforms.
Asset Protection (Bảo vệ tài sản) is a video series that teaches users about the various risks in the market. It then assists you in better protecting your assets.
We're Here is a collection of videos from events where the Coin98 Insights team was present to interview builders or provide early event updates.
The Q&A series was created to respond to community questions about various aspects of the market that were sent to the Coin98 Insights team.
Learn & Earn is a series that teaches the community how Dapps work while also giving them the opportunity to profit from staking or retroactive hunting.
Top 5 Crypto is a series that compiles the market's top 5 issues, events, projects, and things. Top 5 AMM traders to avoid when trading on Ethereum, for example.
Crypto Investment Knowledge (Kiến thức đầu tư crypto) is a series that teaches investors how to find investment opportunities by understanding how the market works. Farming strategies to reduce the risk of Impermanent Loss, for example.
Terminology is a collection of terms from the cryptocurrency market, traditional financial markets, blockchain mechanisms, and DeFi markets.
Analysis is a series that examines many issues in the cryptocurrency market, such as the macro market, ecosystem, and operating models, rather than simply providing basic concepts, as the "Terminology" series does above.
Community Call is a livestream series that allows you to share knowledge and interact with the community in real time.
Fireside Chat is a series of market-related discussions between researchers. It provides investors with additional perspectives on that issue or thing.
Builder Talk is a series of interviews with real builders about issues related to creating a marketable product.
Coin98 Analytics
Coin98 Analytics will analyze data from the cryptocurrency market and present it in the form of infographics for readers to easily grasp insights.
The image above depicts the DeFi TVL (total value locked) of all ecosystems in the market. This allows users to quickly identify opportunities and cash flows across various ecosystems.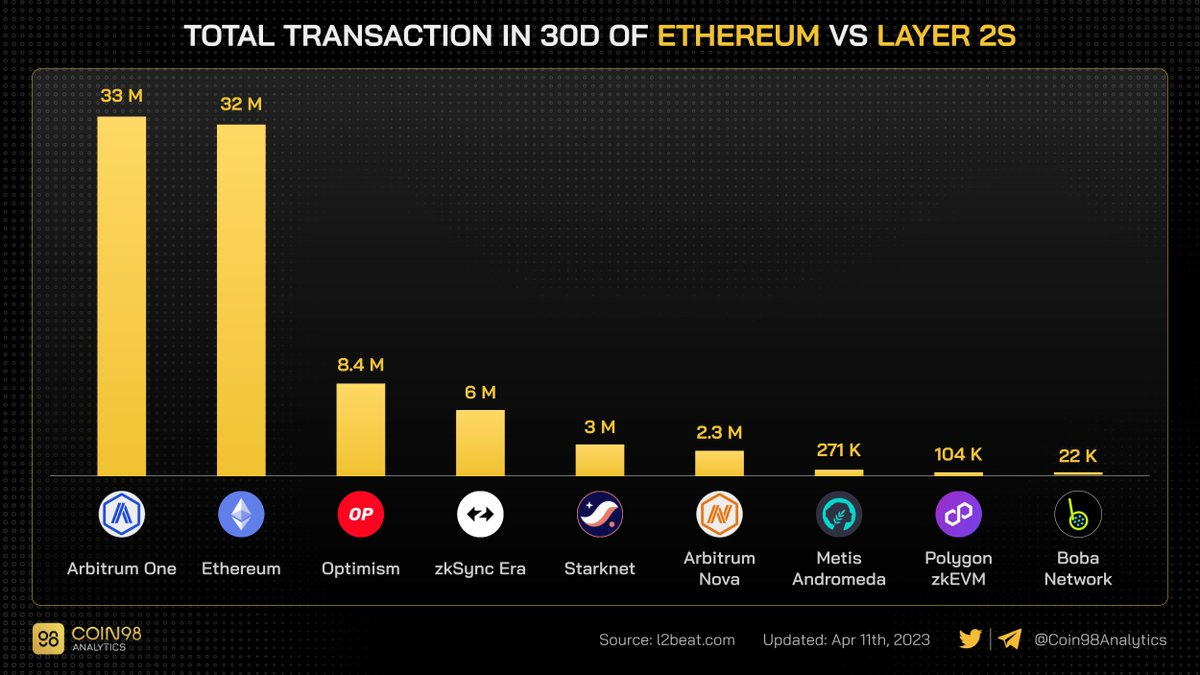 MarginATM
MarginATM is an information channel for traders who follow technical analysis or short-term market trends. MarginATM will include a lot of technical analysis knowledge, market money flow knowledge, and Bitcoin and Altcoin trend analyses.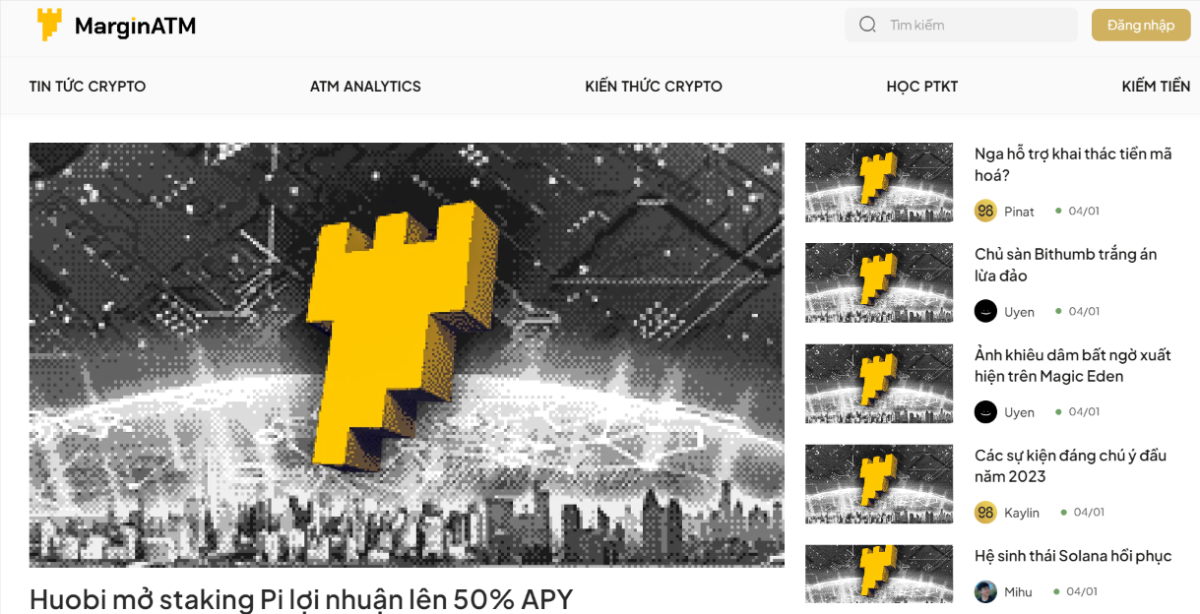 Interlock
Interlock is a new brand focused on creating a news channel with relevant, accurate, and timely information to help the community stay up to date on all cryptocurrency market developments.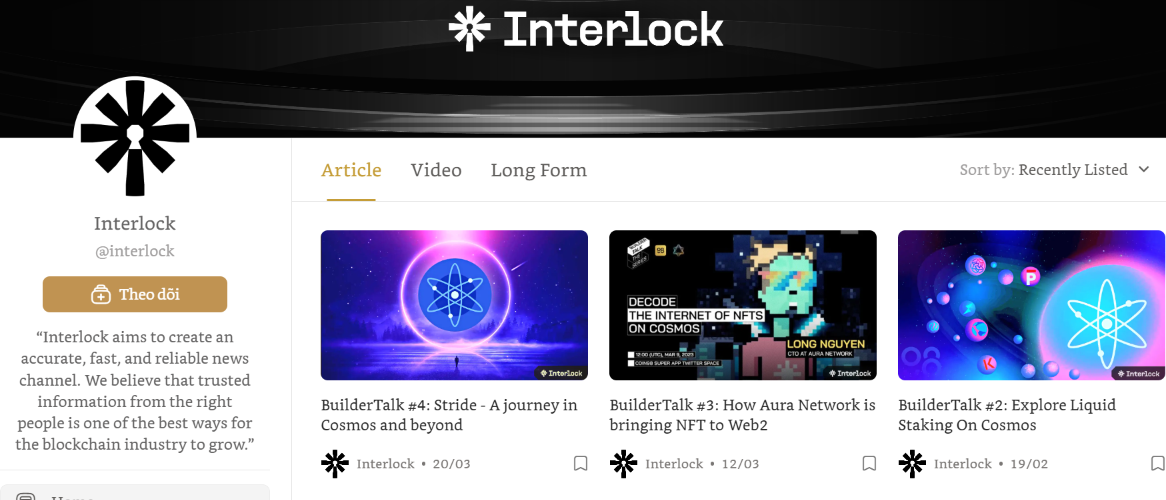 Sapiens
Since 2021, the DeFi market has grown rapidly and has been divided into numerous large ecosystems such as Ethereum, BNB Chain, Polygon, and others. This has made it difficult for the community to participate and stay informed in those ecosystems. As a result, in addition to publishing articles about ecosystems, Coin98 launched the Sapiens channels.
Sapiens is a channel for updating ecosystem-specific information and insights, allowing users to easily identify their participation strategy and track the money flow. Sapiens has now spread to many ecosystems, including Solana, Aptos, and the BNB Chain.
Sapiens have the following Twitter accounts: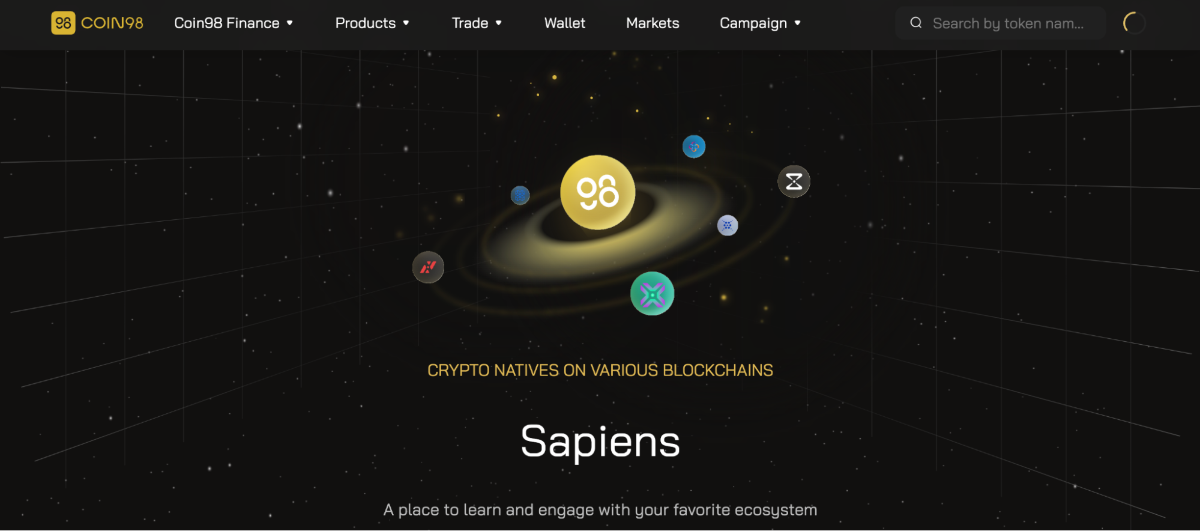 AmberBlocks
AmberBlocks is a publishing platform similar to Medium in traditional markets, but it focuses on the Web3 market to help content creators or brands own exclusive rights to their content.
In contrast, brands and organizations can easily gain access to AmberBlocks' existing community in order to build their image, interact, and disseminate information. AmberBlocks is currently a platform for many brands to create their "Profiles", including Interlock, Aura Network, Yunero, FrontierDAO, Impossible Finance, and others.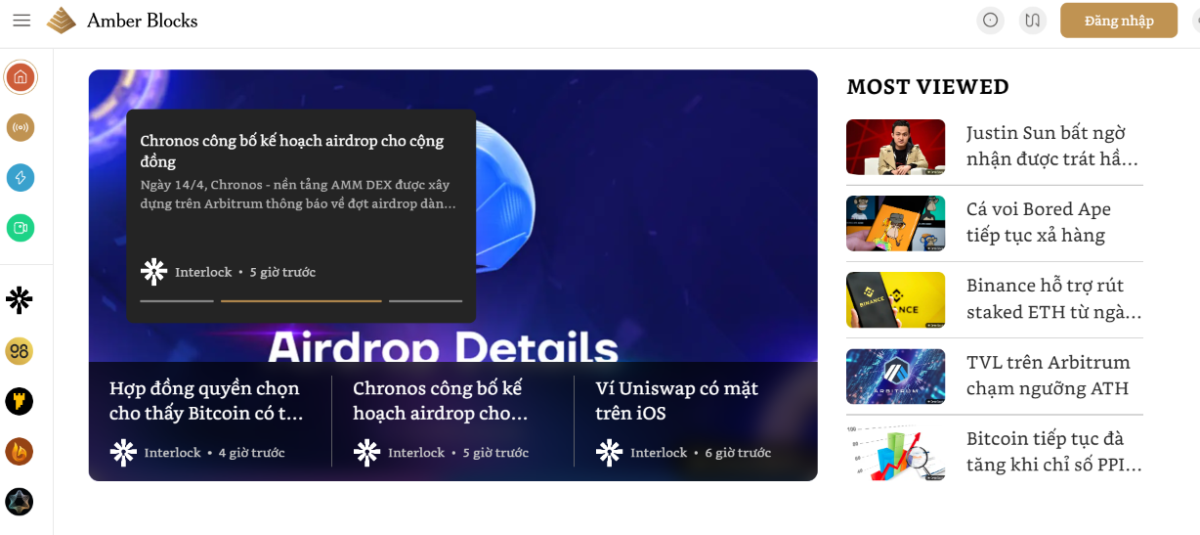 FrontierDAO
FrontierDAO is a place for nurturing and training young talents who want to contribute and find work in the Web3/Blockchain/DeFi market. FrontierDAO is backed by Coin98 Finance, which has a vision to "empower the next generation of Web3 builders."
Currently, FrontierDAO has successfully organized many events such as UniTour at RMIT University, Foreign Trade University (FTU), Aptos in HCM City, and others to help the community understand more about the market and identify directions for personal development.
To join FrontierDAO, you must first register as a member and progress through many levels, from Newbies to Builders.
Learn more about FrontierDAO here (in Vietnamese language).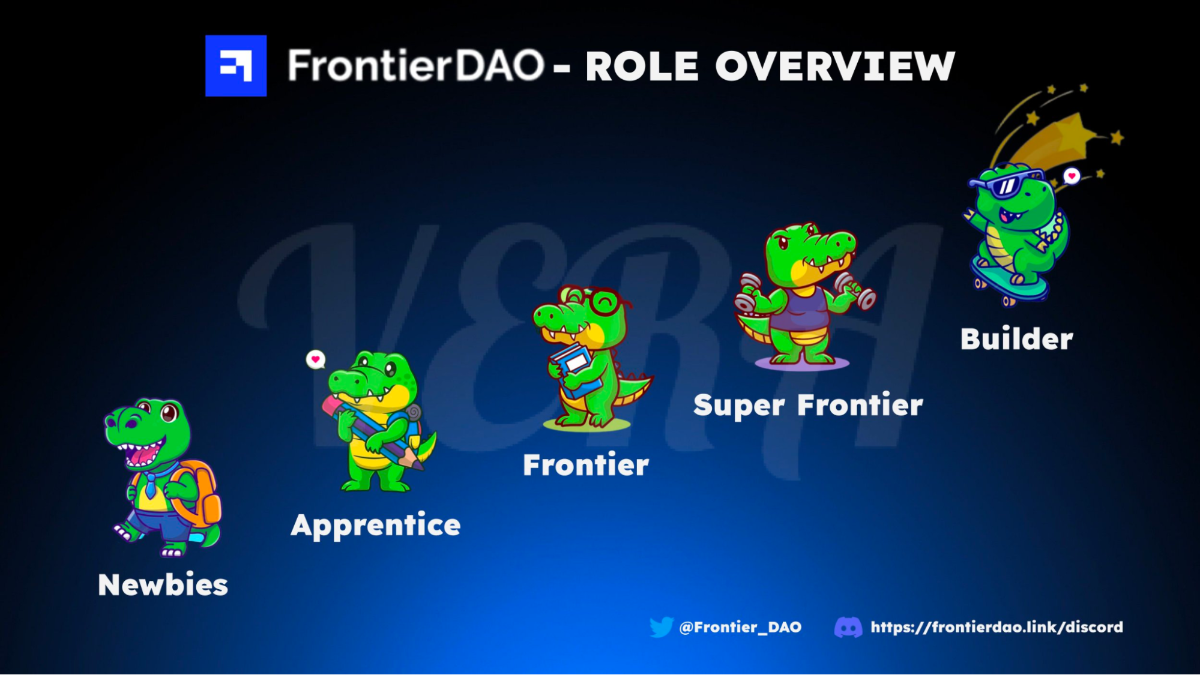 Coin98 Developers
Coin98 Developers is an upcoming program that will encourage and attract developers to create and improve Coin98 products.
Coin98 Scholarship
Coin98 Scholarship: Scholarships are given to universities such as FPT University, Foreign Trade University, and others to encourage young people to get involved in the cryptocurrency industry.
Conclusion
The puzzle pieces of Coin98's ecosystem overview are shown above. Each puzzle piece represents Coin98's passion for adding the most value to the blockchain and crypto communities in Vietnam and around the world.
Participating in the Binance Launchpad is not the end of the journey. It is a significant and memorable milestone for the Coin98 team. This is also the start of a very long journey. Coin98 would like to thank everyone who has accompanied and supported us over the last 5 years once more. Keep an eye out for more exciting Coin98 news.